Minard Capital is the first outsourced marketing consulting firm dedicated to pro­viding the strategy, investor intro­ductions, Rolodex and sales process necessary for alternative invest­ment firms to win and retain global institutional mandates. Minard Capital is not a broker-dealer nor a third party marketing firm. The firm is a fee-for-service consultancy, dedicated to delivering more efficient and effective marketing and branding tactics to raise a firm's assets, brand profile and sales efficiency.
EPIC Returns 2016 Thank You Video
Noam Chomsky & Rachel Minard
In the


Headlines
The Hedge Fund
Law Report
Socially Responsible Investing
The Past, Present and Future of ESG Investing in the Hedge Fund Industry (Part One of Two)—By Kara Bingham [Excerpts]
…
Currently, it appears that most hedge fund managers that have adopted an ESG investing policy with respect to some or all of their products have done so in response to requests from investors, noted Dische. Rachel Minard, founder and chief executive officer of Minard Capital LLC, concurred, noting that an emerging manager is unlikely to adopt an ESG policy solely to raise capital. "While the impetus to launch an ESG agenda is becoming more prevalent, investors are still judging the investment manager first and foremost on its ability to meet the funds' stated risk/return objectives as an acting fiduciary," she stated.
…
As evidenced by the number of signatories to PRI and the Unigestion Study, many private equity managers appear to have embraced ESG investing, compared to hedge funds. "ESG investing is not a short-term trade," explained Minard. "Private equity investing lends itself more to ESG investing, as they both typically require a longer time horizon to gauge the efficacy of their impact. Conversely, hedge funds are often perceived as hedging relatively shorter duration risks and therefore may not have the fortitude to pursue ESG-like other asset classes, such as private equity or traditional long-only managers."
2017 Events
Attending

May 16-19, 2017

Bellagio, Las Vegas, NV

Keynote

March 2, 2017

WeWork, New York, NY
2016 Events
Previous Events
In the


Headlines
Alpha Hedge West

September 27–29, 2015
Ritz-Carlton
San Francisco, CA
Perception Tops Performance in Hedge Fund Sales
via FundFire, a Financial Times service
Trust and perception are more important than performance when it comes to winning hedge fund assets, industry observers said at a panel at the IMN Alpha Hedge West conference in San Francisco this week.
"Performance doesn't really matter," Amanda Tepper, CEO of consultancy Chestnut Advisors, said at a panel on Sunday.
Fundraising data backs up that notion, Tepper said. The hedge funds that raised the most capital outgained the top-performing funds by a ratio of four to one in the race for new assets, according to a white paper that Chestnut published on the topic last year. And institutional investors hire managers between three to 12 months more quickly when they trust them, according to the paper.
Trust is also a critical factor in asset retention, the panelists said. Solid marketing teams not only raise assets, but retain them—particularly during inevitable periods of bad performance, said Susan Soh, global head of marketing and client solutions at Perella Weinberg Partners.
During the financial crisis, firms that had strong marketing teams didn't lose many investors, despite poor performance, she said. On the flipside, firms that have always performed well, but don't have good marketers, can bleed assets as soon as performance turns sour, she said.
Retaining assets should be considered as important as gaining new capital, she added, and the effort should be considered part of a marketing team's core purpose. "My team gets equal points for raising assets as they do for retaining assets—and even more points in difficult years for retaining assets," she said.
Beyond trust and perception, winning assets still requires sound sales and marketing practices. For instance, diligent research ahead of meeting investors is crucial, the panelists said. Managers should know enough about an allocator that they can fully explain how their funds will fit in with the investor's targets, said Rachel Minard, CEO and founder of marketing consulting firm Minard Capital.
"You have to understand the modus operandi behind the CIOs," Minard said. That includes how they are paid, who on the board makes decisions and how a firm can get on to the allocators' agenda during meetings, she said. Understanding the inner workings will help a manager better target the pitch, she said.
"Marketing is not looking busy," she said, because if marketers have ended up targeting the wrong allocators, the firm has lost time. Efficiency is "the only shortcut" to finding investors, she added.
Branding and messaging are also key ingredients. Some of that branding can come through exposure in the media – whether through opinion pieces authored by a firm's investment pros or by providing quotes for stories about the markets, said Russell Sherman, partner at public relations firm Prosek Partners.
"It's not going to replace performance and sitting at the table and working through the numbers," Sherman said. "But a lot of times, it will turn a cold call into a warm call. When they do Google you, they'll have a positive impression right off the bat."
Whether to brand a firm explicitly as a hedge fund is another consideration. It all depends on a firm's long-term strategy, said Minard. "'Hedge fund' itself is not a bad thing, but it's limiting," she said, particularly if a manager is building a larger alternatives firm with multiple funds and strategies. Building out an online presence is also a protective measure.
"If you don't manage your brand, someone else is going to do it for you," Sherman said. And if a firm goes through a public relations crisis, it should approach any problems head on. "Be transparent, acknowledge it, take responsibility, but then quickly look forward," Sherman added. "[Investors] want to know what you're doing to solve the problem."
Cheetah Development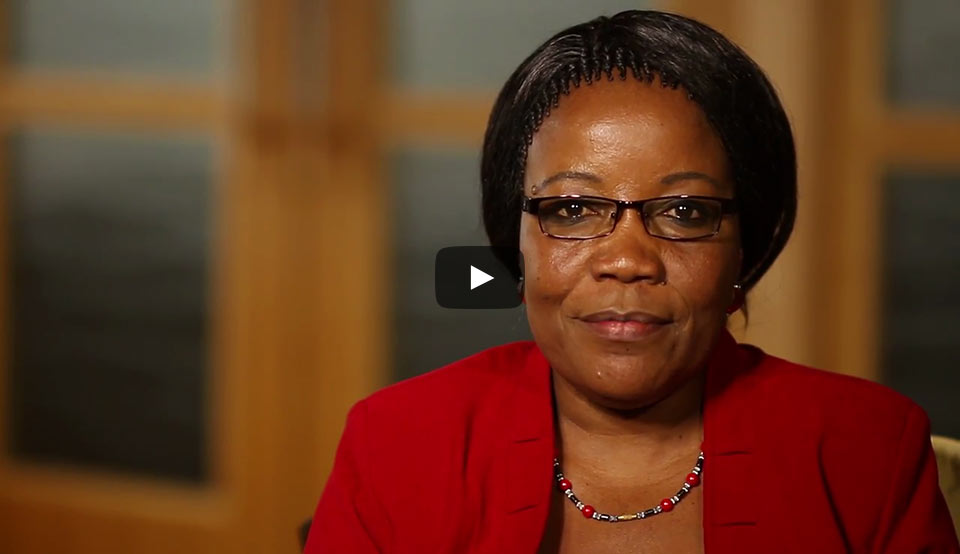 Minard Capital supports Cheetah Development's mission of moving developing world subsistence farmers into commercial farming and better livelihoods. Click above to hear from founder Ray Menard how Cheetah Development enables smallholder farmers to rise from poverty to prosperity. Learn more at Cheetahdevelopment.org.

A Book in the Works
Learn more ›
Speaking in Thumbs: The Handbook of Empathy was started with an eye toward redefining empathy and the application of this new definition to Wall Street. After three years working on this book, Rachel was approached by several clients who urged her to consider writing a precursor to Thumbs. Heeding their direction, and therefore shelving Thumbs—at least for now—The Art of the Institutional Sale was born.
Big things have small beginnings, sir.

—Lawrence of Arabia
This year marks the 15th Anniversary of my working in the historic Flood Building on the busy corner of Market and Powell Streets in the heart of Union Square in San Francisco. It is known that in order to appreciate where one is, it's imperative to know from whence one came. And so, with an office bustling with clients and investors, we were asked to chronicle the restoration of our headquarters. The filmstrip and videos below provide a glimpse into the making of Minard Capital's Headquarters in all its detail.
We started by studying the available floor plans and design of The Flood Building which dates back to 1904, two years before the 1906 Earthquake. That seminal morning in 1906 remains the "single largest natural disaster in US history" and yet, the Flood Building stood, not unscathed but still standing—one of only a handful of intact structures in the entire burning city. The bones of "The Grand Dame of San Francisco" remained strong—its marble walls, heavy chandeliers, thick wood doors and weighted windows still as opulent and stalwart as the city itself. Our chief designer, Douglas Philips, perused archived images and photographs of the building and hired craftsmen who specialize in moulding, restoration and marble sanding to bring what had been five separate rooms into one and to retain the integrity and spirit of the original design.
The restoration of the Minard Capital Headquarters is complete and we welcome you to experience The Flood Building craftsmanship circa early 1900s with the modern technology and advancements of our own century. We are very proud to be long-term tenants of the "Grand Dame" knowing its craftsmanship, unwavering strength and attention to detail reflect our own uncompromising standard.
How you do something is how you do everything.