The Minard Guild, Chicago
The Chicago Athletic Association Hotel
October 27th–28th, 2019
SOLD OUT
T

he Minard Guild, Chicago is an annual, invitation-only, 1.5-day event being held October 27th–28th, 2019 in the heart of historic, downtown Chicago.
10 Tips & Techniques to
Maximize Your Guild Experience
With 100 decision-making, active allocators and 50 asset manager CIOs attending, The Guild is a closed-door, press-free, immersive idea-sharing and networking event designed to bring important industry experts together to discuss and diagnose key issues with suggestive, prescriptive solutions shared.
Testimonials
Rachel has created unique and remarkable events attended by many industry leaders. The atmosphere is always truly special and the conversations are intellectually invigorating and 'out of the box.' I always leave motivated with new perspectives and thought-provoking concepts.

Lionel Erdely

Head and CIO, Alternative Investment Solutions, Investcorp
***** Five out of five stars. The Gold Standard of investment conferences. Uniquely Minard Capital. Everything about the conferences feels bespoke and memorable. The one conference you will speak fondly about for years to come and the only one everyone wished they had attended.

Brad Yamada

Managing Partner, Argos Wealth Advisors
The Minard Guild is a very special and unique business event!

Jason Moss

Managing Director, Verus Investments
I don't think there is anyone in the industry that works harder than Rachel Minard to help others build their networks, careers and businesses. Her commitment to connecting people is second to none. Minard Capital's conferences create the industry's best opportunity for a small group of professionals to share investment ideas and business strategy. Every time I meet with Rachel, she inspires me to think more creatively about how to manage my business.

Bryan Weeks

Head of Americas Institutional, Russell Investments
Since we live in a time when most interactions are digitized, blast-emailed, or delivered through the cold filter of social media, Minard Capital's approach stands out. It is best described as 'hand-crafted.' It is personal, tailored, and, therefore, effective, in the most essential way. The fact that this effort of theirs is called 'The Guild' is perfect, as a guild is defined as 'a medieval association of craftsmen.' Minard Capital is doing that for the modern-day investor.

David Schofield

Managing Director, UC San Francisco Foundation Investment Company
Minard Capital's attention to detail is unsurpassed. The intimacy and craftsmanship of their events is refreshing in our modern world of finance. Minard Capital always brings together great company. I won't miss it.

Chris Winiarz

CIO, Lakeview Capital Management
Since, by definition, 'guild' is an association of artisans with a common purpose, what could be better than being part of the Minard Guild. For someone who addresses "The Future of Capitalism" in her very first TED Talk, Rachel is clearly not one who thinks small. Her first class events attract top industry leaders who will make you think, make you laugh, and challenge you to go outside your comfort zone. Having known Rachel for over 20 years, I have never been disappointed in the audience, the location or the speakers so I blocked out my calendar as soon as I got the invite and would encourage you all to do the same.

Bruce Graham

Vice President, Financial Advisor, CapTrust Advisors
You can put me down for every Minard Guild event from now on. It was absolute genius, and I've blocked out Chicago.

Don Putnam

Managing Partner, Grail Partners
Thanks for a wonderful experience at the Minard Guild last week! I have been to a lot of conferences, forums, summits and events in my career but this one ranks among the best. You guys know how to put on a show!

Sandip Bhagat

CIO, Whittier Trust Company
Attending the Guild was life changing from both a personal & professional perspective.

Greg Troccoli

Head of Business Development, Dynamic Beta investments
A great event, expertly organized and always interesting.

Mick Swift

Deputy CEO & Research Director, Abbey Capital
An amazing experience and impossible to replicate!! I have never experienced an event that felt so personal and attendee-oriented.

Lee Beck

Managing Partner, Kudu Investment Management
You surpassed all my expectations at the Minard Guild. I learned a lot and made some new friends. The whole thing was so special and different. A truly memorable event. You made me feel special throughout the entire event.

Eli Kent

Co-Founder & Managing Partner, Moody Aldrich Partners, LLC
The Guild was a great forum for meaningful conversations. And, as always, the attention to detail was extraordinary.

Bill Deuchler

Managing Director, Morgan Creek Capital Management
My most sincere thanks to Minard Capital for hosting an extraordinary event. It felt like an honor to be among such esteemed guests. I learned a ton and met wonderful people.

Meredith Genova

Director of Sales and Marketing, Nicholas Investment Partners
I wanted to thank you for what has been a very well curated event. Everything, from the location to the roundtables topics or the attendees, was very well thought out. It was very different from the conferences I typically participate in and I had the chance to meet very interesting people from very diverse backgrounds.

Jean-Francois Tormo

Senior Portfolio Manager, Head of Global Portfolio Management, Americas, Lyxor Asset Management
The Minard Guild, Half Moon Bay in 2018 proved out our thesis: that creating an intimate environment of problem-solving collaboration would result in deeper relationship building—not through speeddating but through pre-vetted introductions between qualified investors and worthy managers. To capitalize on this success means maintaining a high standard both in the hightouch effort of The Guild, maintaining the integrity of its purpose and subsequent follow up between all parties that have now become a community, not just a network.
Please enjoy Rachel's Welcome Video before the 2018 Half Moon Bay event…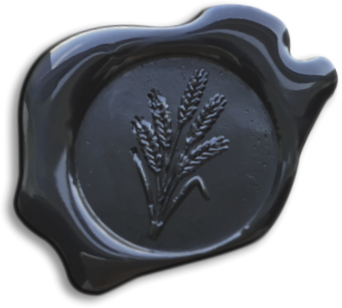 "Any new investment made coming into 2019 and further into 2020 will require a trusted partnership be established by the asset owner and the asset manager alongside that of the intermediary, the arbiter between both parties. This collaboration and partnership can only be established through trust, transparency and the tenacity of positioning the benefits of an investment solution to the problem it's meant to solve. The Minard Guild is the only industry event specifically designed to engender this collaboration and the only venue constructed with the purpose of strengthening the trust in these relationships and the friendships that result from these discussions. We welcome you to the Minard Guild, Chicago 2019 and the rare opportunity to meet decision-making investors for which such relationships have proven can be forged."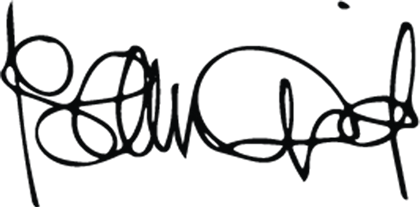 Rachel S. L. Minard Founder and CEO, Minard Capital LLC
The Minard Guild is a unique event unparalleled in the global investment industry. In advance of The Guild, each attendee will receive a complete dossier on all those attending to provide the context, background, and insights to ignite dynamic conversations amongst CIOs of endowments, foundations, pension plans, corporate plans, multi- and single-family offices, wealth advisors, pension consultants, insurance companies, private banks and global sovereign wealth funds.
Testimonials
Too many conferences cover similar groups in similar ways. Minard Capital's conferences present distinctive viewpoints and people I have not otherwise seen, delivered with unusual flair.

Paul Isaac

CIO, Arbiter Partners
The conference was meticulously organized with no detail forgotten. The ambiance and social time were very unique. A great chance to network with high-quality investors and fund managers.

Alissa Shipper

Director, Public Markets, Bayshore Global Management
The Guild is a unique event with an interactive format that brings allocators and managers together as problem solvers.

Carl Ludwigson

Director of Manager Research, Bel Air Investment Advisors
What a unique and fun event that brings people from all backgrounds together.

Jay Pomatto

Managing Director, bfinance
Every part of the experience was outstanding. The venue was splendid, and the event structure could not have been better. The idea of hosted tables and shared ideas around a topic generated a very collegial experience. Everyone seemed to enjoy discussing why they were in attendance and what they hoped to learn.

Tom Costantino

Managing Director, Co-Founder, Bluffview Energy Capital
One of the BEST networking events I've ever attended. It was like attending the event of the century; you don't want to miss it. I was honored to have been part of it.

Bill Yuen

Co-Founder & CEO, Brickell Key Asset Management
A gathering of exceptional investment professionals rarely seen at other conferences.

Marty Dirks

Trustee & Committee Member, City of San Jose ERS
An unforgettable experience with amazing investment professionals!

Joe Cook

President & Managing Director, Concentus Global Partners
The Guild experience allowed me to grow professionally as well as personally. I learned a variety of things that will benefit me now and in the future.

Chris Reynolds

Partner, Head of Distribution, Cornerstone Investment Partners
What a delightful reimagining of an investment conference.

Steve Persky

Co Founder & COO, Dalton Investments
Many thanks for all that you did for us in preparation leading up to the Guild; your careful pairing the three of us with potential allocators and networking personalities, and a truly professional event executed very personally.

Jim Grant

Advisor, Consultant, US Region, Davy Asset Management
Wonderful location, creative in every sense and execution perfect.

Victor Zollo

Founding Partner & Co-Chief Executive Officer, DePrince, Race & Zollo, Inc. (DRZ)
The most innovative investor / investment conference ever. The Guild table structure with 'best & brightest' coupled with summary points to all was engaging, informative, and 'brain food' for strategic action.

David Readerman

Managing Member & Portfolio Manager, Endurance Capital Partners
Investing is about people and ideas. The Minard Guild empathically captures and artfully augments what financial markets are truly about. It creates powerful synergies through personal encounter, through the authentic sharing of experience, viewpoints, and ideas, and through masterfully connecting the world of finance with arts and social values. I have returned from the Minard Guild deeply enriched by professional and personal inspiration, contacts, and friendships.

Thomas Oberlechner

Founder & Managing Partner, FinPsy LLC
When you enter the Minard Guild, you enter an investment salon, an intellectual gathering of world views, art, portfolio management, and asset cultivation.

Michael Schulman

Managing Director / Senior Portfolio Manager, Hollencrest
The Minard Guild team has left nothing to chance to create this completely unprecedented, show-stopping event.
Testimonials
The Minard Guild exceeded all expectations.

Mark Beeston

Managing Partner and Founder, Illuminate Financial Management
Outstanding attention to detail, and a real effort to take GPs and LPs out of artificial speed-dating pitches into an opportunity for more genuine interaction.

Eric Ball

Partner, Impact Venture Capital
I'm a huge fan of Minard's conferences! The unique conference is always extremely well organized and boasts meticulous attention to detail — before, during, and after the event. She consistently features powerful speakers who contribute great insight and foster engaging conversation throughout the room. Definitely one of my favorite conferences of the year! I won't miss attending The Minard Guild in 2019…it's already in my calendar.

Paul Zummo

CEO, JPMorgan Alternative Asset Management
The Minard Guild was the most unique investment gathering I have ever attended in my 20 years in the business! The experience and attention to detail was amazing, but certainly not surprising.

Adam Elegant

Director, KKR
I can't express in words how much I enjoyed your conference! Your attention to detail is amazing.

Preston Ingram

, Private Individual
Minard Capital [Rachel Minard] thinks creatively, knows everybody, nails the details and understands how to make everything she does exciting and fun.

Roy Niederhoffer

President, R.G. Niederhoffer Capital Management, Inc.
An unexpected, well thought out, and meticulously planned conference—a signature trademark of Rachel and her team.

Sudharshan Sathiyamoorthy

Vice President, Richter Family Office Inc.
The Guild is an extraordinary experience. The Guild's focus on bringing together a diverse group of exceptional people to share ideas and solve problems is unique in the industry. Also, the thought, attention to detail, and curation that goes into The Guild is unparalleled.

Bob Groth

SEI Investment Manager Services, SEI Investments
Rachel and her team are a cut above … and The Minard Guild was a true pleasure to attend.

Randy Slifka

Managing Principal, Slifka Asset Management
A beautifully designed and executed event. Your care and attention to detail was plainly obvious.

Dom Napolitano

Managing Partner, Talson Capital Management
A truly differentiated conference.

Jeff Zlot

Managing Director, Tiedemann Advisors
The Guild was something truly remarkable and singular in that it was a conference by name, but a meeting of friends and family in its execution.

Jack Horgan

Vice President, Vine Street Wealth Management
I know first-hand the diligence and care brought forth to assemble the Minard Guild. For those who finally want a meeting with meaning, The Guild is a must attend. In a world of streaming facts and bullet points, we need more than ever the insightful paragraph and inspirational chapter for thought leadership to thrive. The Minard Guild is the answer.

Pat Welton

CIO, Welton Investments
What a great way to share everyone's insight. A roundtable discussion is a great way to include all viewpoints instead of session after session of five talking heads pitching a product.

Ray Joseph

Vice President, Wilshire Associates
To register for The Guild, please complete and submit the form below.A Guild Team Member will contact you promptly to secure your ticket.
Hello and thank you very much for your interest in attending The Minard Guild being held at The Chicago Athletic Association Hotel on October 27-28th, 2019.
This email confirms we have received your request to register. A Minard Guild Team Member will contact you in the coming days to follow up. Thank you again for your interest in The Minard Guild.
Most appreciative,
The Guild Team