Our San Francisco
Our favorite city destinations
Barbershops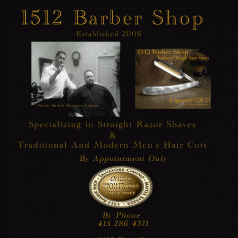 1512 Barbershop
1512 Pine Street
Polk Gulch
The owner Salvatore Cimino cuts hair by day and distills by night. He comes from a lineage of master barbers and bootleggers, and he does his predecessors proud in both categories. He doesn't sell his brew out of his shop, but has been known to offer a taste to his loyal customers. You do have to make an appointment by phone. So old-fashioned, I know.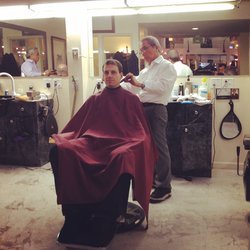 Arcade Barbershop
140 Sutter Street
Financial District
Tucked away behind a menswear store in the Financial District, this spot is a no-frills straight-up barber. You'll get your haircut and face shaved without much of the man-gossip. You don't have to concern yourself with an appointment but make sure to have cash.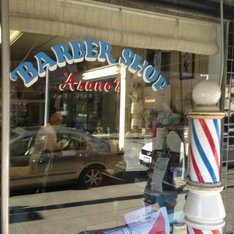 Asano's Barbershop
3312 Sacramento Street
Presidio Heights
Not much new about this place, it is old-school barbershop at its finest. This one-man operation has been a San Francisco traditional for the last 40 years. You cannot check out their website, because they have none. You should really make a phone appointment if you want to be seen by terse Owner/Master Barber with a seriously loyal client-base.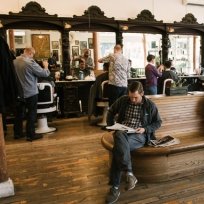 Fellow Barber
696 Valencia Street
Mission District
Even if you didn't overdo it the night before, get yourself up and to the Missions for the Hangover Treatment. It's their sophisticated take on the traditional barber facial. Depending on the time of day, you may wait up 30 minutes, so bring a book or magazine (yes, they still make those). Oh, and if your regular residence is on New York, visit their flagship and other locations.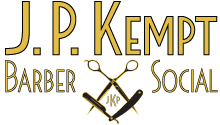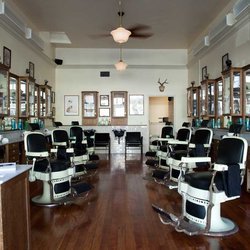 J.P. Kempt Barber & Social
351 Divisadero Street
Lower Haight
Since it opened in 2013, J.P. Kempt is one of the newest new old-school barbers on the block and definitely a contender for one of San Francisco's best. It's pretty much a successful combo of a modern look and traditional barbershop services. The place is bright and warm and located just minutes from the hustle and bustle of Union Square. Moderate prices, online booking and walk-ins welcome.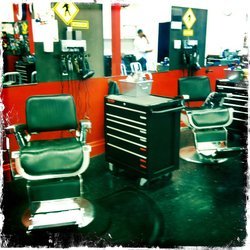 Joe's Barbershop
2150 Market Street
The Castro
A little off the top or a straight-razor shave you will walk out pretty happy. There is no reservation system other than the clip board sign-up, however if you can get your unkempt self in there before closing time, they will serve you. They do a great job of creating a newness to this traditional men's shave.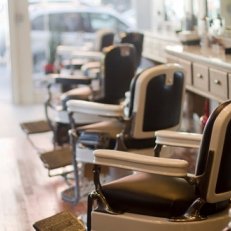 Peoples Barber & Shop
1259 Polk Street
Polk Gulch/Tenderloin
Located about a mile from Union Square, this new-old-school barbershop does haircuts, traditional shaves and hot towel treatments as well as houses a shop to buy all the hair essentials from shampoos to pomades. Book online or walk-in and enjoy a treatment from one of their Master Barbers. They have a location in Oakland now too.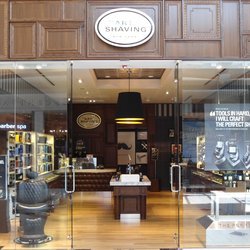 The Art of Shaving
287 Geary Street
Union Square
The first one of these is in New York and they have kind of led the charge on the new old-school movement in men's pampering. They refer to their services as the Barber Spa Menu and that it is. They're priced a bit above the competition and their consistency in service is well worth it, especially if you are regular bi-coaster.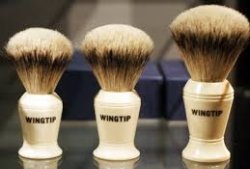 The Barbershop at Wingtip
550 Montgomery Street
Financial District
They boast being San Francisco's most private barbershop, and the solo antique chair tucked inside this Financial District haberdashery proves them right. Joe the Barber takes man-pampering to whole new level. Request the music of your choice, leave the babble of gossip elsewhere and sit back, fall asleep as he works his magic. Before you leave check out all the wares a man could ever want from razors to bespoke shoes, the Wingtip really knows what the modern man wants.