Our San Francisco
Our favorite city destinations
Music & Movies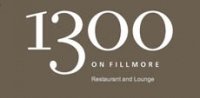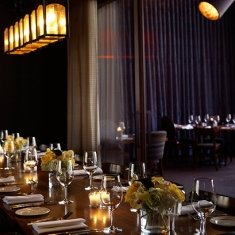 1300 On Fillmore
1300 Fillmore Street
Western Addition
One bite of their innovative take on Southern brunch staples such as grits and/or biscuits & gravy and you definitely know that you're in for a real treat. Whether you meet some friends for an after work bite or are lucky enough to get a table for gospel brunch, it's a great place for conversations. They also have a 22 person private dining room that is perfect for a meeting or intimate gathering.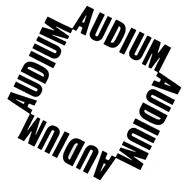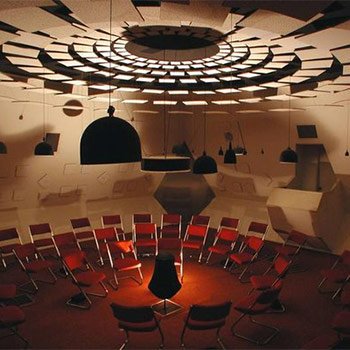 Audium
1616 Bush Street
Western Addition
Audium is a sound sculpture space. The idea originated in the 1950s out of a collaboration of local academia, and the theatre as it stands now has been an institution since the 1970s. Audium is a landmark for the innovation and experimentation emblematic of San Francisco and also its penchant for transformative experiences. Sitting in a darkened room the audience experiences tonal landscapes that are as visceral as cerebral. There is nothing else like it.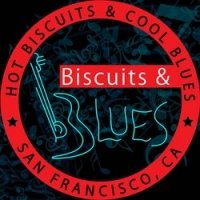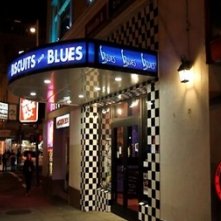 Biscuits and Blues
401 Mason Street
Union Square
Hot biscuits and cool blues the sign says and that is exactly what you will find here. They're closed on Mondays, but pretty much every other night you can find amazing locally and nationally known blues artists. Start your meal off with some Corn and Shrimp Fritters, move onto the Crawfish Étouffée and do not forget to order a Basket of Biscuits. Perhaps not the best dinner for the carb-conscious.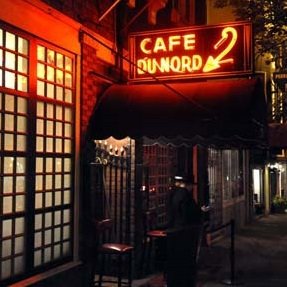 Cafe Du Nord
2170 Market Street
Upper Market
This music and food establishment sits below street-level and was originally a speakeasy during the prohibition era. It is now slated to be the new hip spot in Upper Market for live music, libations and food as The Bon Vivants in partnership with Ne Timeas Restaurant Group are planning to reopen it in June 2015. If it's anything like Trick Dog, it will be fabulous.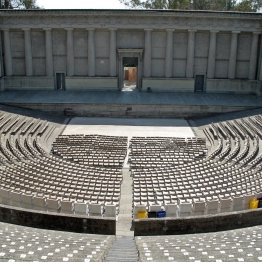 Greek Theater Berkeley
2001 Gayley Road
Berkeley
When it's not being used for UC Berkeley graduations, The Greek Theater hosts music acts from all over the world. This outdoor amphitheater is just as impressive during the day as it is when adorned with lights for evening shows. From the Downtown Berkeley bart station, it's a quick 20-minute walk, most of through the university campus. It was originally a gift from the San Francisco-born newspaper mogul William Randolph Hearst and is complete with a commemorative plaque near its entrance. The sound is amazing even from the nose-bleed sections and a pleasant way to spend an evening away from the bustling city.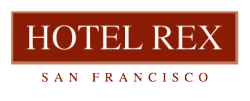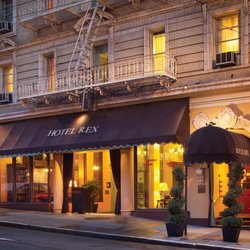 Hotel Rex
562 Sutter Street
Union Square
The location is among many attractive qualities of this charming hotel. The lobby bar (who doesn't love a great hotel lobby bar?!) is a popular night-time spot for guests and locals alike. Art shows, live music Fridays and cocktails with a literary theme make the Library Bar a great place to spark conversation with a fellow guest or meet some folks for an nice evening out.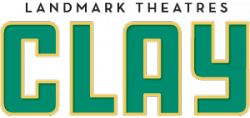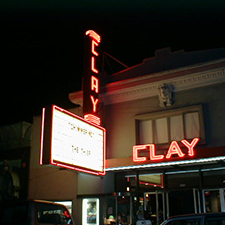 Landmark's Clay Theatre
2261 Fillmore Street
The Fillmore District
This is one of San Francisco's oldest, single-screen movie theaters still around. It originally opened in 1910, and through various improvements and upgrades to sound and projection, it still regarded as a great place to catch a, typically independent and really interesting, film. Though the days of world premieres may be in the distant past, it's still a super comfortable to see a movie. Go check out the marquis, and buy a ticket!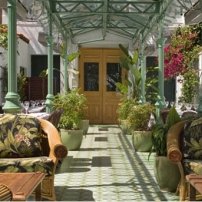 Le Colonial
20 Cosmo Place
Downtown
If you ever long for French colonial Vietnam, this is the place for you. Even if you don't, dinner at this Downton SF restaurant will have you yearning for it. Everything about this place is inviting. As you enter, you are greeted by a warm courtyard decorated in rattan seats. They offer only dinner service and often have live music. If you're not sure what to order, try one of the prix-fixe menus. Reservations are highly recommended. It's a great spot for a date or to meet colleagues.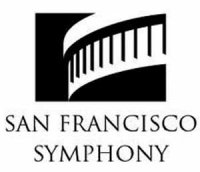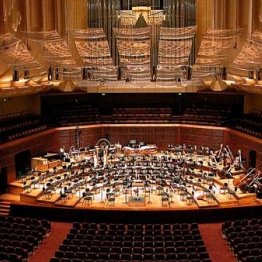 Louise M. Davies Symphony Hall
201 Van Ness Avenue
Civic Center
Davies Symphony Hall has been the permanent home of the San Francisco Symphony since it's opening in 1980. It is part of the Performing Arts Center there in the Civic Center, directly across from City Hall (another building you should put on your list). Classical concerts as well as other music events are hosted throughout the year so you can most likely catch one while you are in town. The acoustics are controlled by adjustable fabric and acrylic panels located around the auditorium and from the ceiling. These fine details are sure to delight your auditory senses.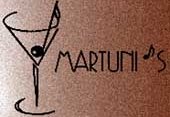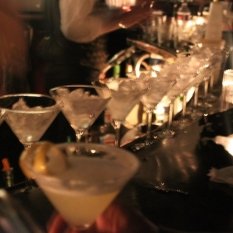 Martuni's
4 Valencia Street
SoMa
If martinis and live piano is what you're in the mood for, you need to go to Martuni's. It's a great place for igniting conversations with your friends/colleagues or with some new folks you met at the bar. It's a favorite among the SF musicians/performers and you can usually spot entire troupes after their performance. The Mango Melon Martini is an excellent choice or ask the bartender for special martini offerings. Listen for the piano and belting of show tunes from the back room. Join them, it's fine.
Movie Night in Dolores Park
19th & Dolores Street
Dolores Park
Movie night in Dolores Park is one of the highlights of the summer in San Francisco. The city sets up an outdoor screen and shows about six movies in total between June and September. People generally arrive before the movie begins and set up picnic blankets, bring drinks and food, and enjoy the scheduled movie outside on beautiful San Francisco nights. Always a great way to spend a lazy Saturday evening.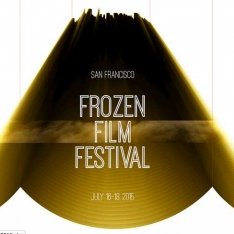 San Francisco Frozen Film Festival
3117 16th Street
The Mission District
Unfortunately, as misleading as its name is, is not a film festival around a very popular children's film. It was named after the frigid summer months of this part of the bay area. This festival was created "...in 2006 that is dedicated to creating avenues for independent filmmakers, youth, filmmakers of conscience, and artists from underserved communities to come together and exhibit their work to the widest possible audience." (website) Artists present shorts and features and come together to discuss their work. There is something really special about being able to look into an artist's mind briefly to know how the were inspired.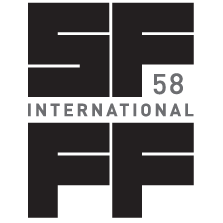 San Francisco International Film Festival
Various
San Francisco
For two glorious, if you're a film buff that is, weeks in the Spring, San Francisco hosts its own international film festival featuring a collection of 150 works on film and other live events with a very impressive opening and closing ceremonies presenting over 20 awards and recognitions. If you are a film addict, like me, and wonder what the latest cinematic works are coming out of countries like South Korea, China and Israel, check out the schedule and go watch a movie. It's cool to be around the artists that create the work and hear about their inspiration and process.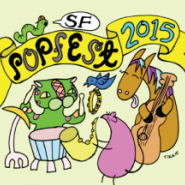 San Francisco Pop Fest
Various
San Francisco
This three-day indie music lovers festival is usually held at a couple of different venues. The Hemlock and The Knockout were the two stages this past year that hosted over 30 bands from around the world. Past years' venues include Cafe du Nord and Dolores Park. The venue matters, since most indie bands aren't relying on huge amps to get their sound out. Discover some cool new bands and go see some of your favorite indie rockers!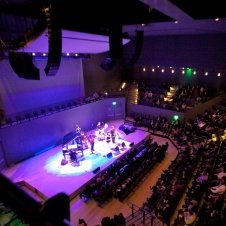 SF JAZZ Center
201 Franklin Street
Hayes Valley
Located at the corner of Franklin and Fell in Hayes Valley, The SF Jazz Center is the nation's first stand-alone structure built specifically for jazz. Within its first season, jazz legends and contemporary artists graced its stage along with many other artists from different music genres. The stage and acoustics were engineered to create an intimate atmosphere and make the audience feel connected to the performers and vice versa. The sound is so clear that you can hear the low hum of the trombone and each tap of the snare from every seat in the house. Share an evening filled with awesome music then walk to one of the many restaurants nearby, guaranteed to be a superb evening.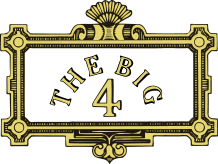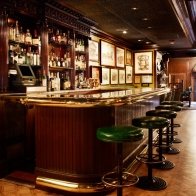 The Big 4
1075 California Street (inside The Scarlet Huntington)
Nob Hill
So much of the history of San Francisco is steeped in the railroad industry. The Big 4 was named for four of the industry's biggest players. Despite its recent renovations, the green leather club chairs, tuxedoed piano player and railroad themed cocktail menu will take you back to a time when opulence and elegance were defined by the actions of these Big Four Players, at least in San Francisco.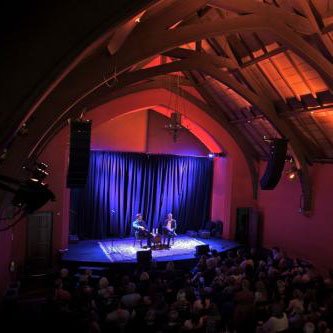 The Chapel
777 Valencia Street
The Mission
A new addition to Valencia Street, The Chapel is a restored Mortuary turned music venue that serves up superb cocktails, comfort food and an extensive calendar of live musical acts. The acts very from night to night offering up a little something for everyone and definitely making for an eclectic scene.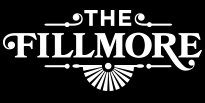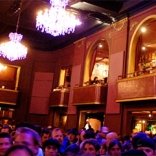 The Fillmore
1805 Geary Boulevard
Fillmore District
If you're into live music you kind of have to see a show at this historic venue. Originally named the Majestic Hall, the Fillmore in San Francisco is a favorite among musical artists and a must-stop on their concert tours. From funk to pop to rock, check out the marquis for upcoming shows and you'll definitely find one to go to while you're in town. There are plenty of eateries within walking distance for a before/after show bite.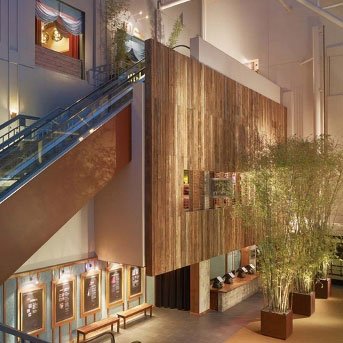 The Sundance Kabuki Theater
1881 Post Street
Japantown
The best movie theater! Your one-stop theater in Japantown for foreign, independent, and mainstream adult and kid's movies. This theater also has a restaurant, coffee bar, and an upstairs bar that serves local brews and wine. Designated 21+ theaters allow for in-house drinking.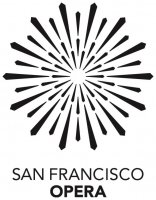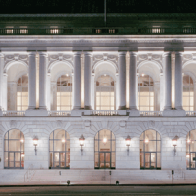 The War Memorial Opera House - San Francisco Opera
301 Van Ness Avenue
Civic Center
As part of the Performing Arts Center and just minutes from Union Square, The SF Opera House is a sizable structure that sits across the street from Davies Symphony Hall. It is home to the SF Opera, which performed classics such as Tosca to La Boheme to Dolores Clairborne, as well as the San Francisco Ballet. Throughout the year performances by each of these critically-acclaimed companies grace this massive venue drawing thousands of residents and visitors. You can even have dinner there before the show. Arrive at least 1 hour and a half early to do so.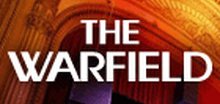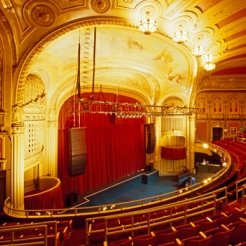 The Warfield Theater
982 Market Street
Market
A friend of mine once told me that almost everyone has played The Warfield. Perhaps that's why it is a historic music venue. It's right on Market Street, not necessarily one the most desirable parts of the city to walk through, but so worth it if you're an avid concert goer. The stage is veiled under a weighty red velvet curtains and the bartenders are heavy-handed. If you can find a spot stage right, just in front of the bar, do not move. It's not the most elegant spot, but probably one of the best places to see a show.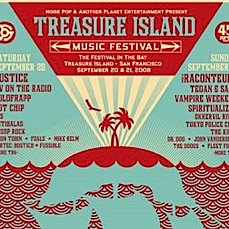 Treasure Island Music Festival
Treasure Island
Treasure Island
Typically Treasure Island is a typical sleepy residential town, but for two days in the middle of October, it hosts one of the most unique music festivals in the nation. The first day you can enjoy the sounds of electronic music and hip-hop, then the second day is mostly indie rock. Two stages each day staggered so that you can catch every act, which is a dilemma we festival goers often face. Don't bother trying to drive to the island. Buy tickets and take the shuttle from the Bill Graham auditorium in Civic Center. Oh, and the weather should be pretty darn nice.