Our San Francisco
Our favorite city destinations
Bookstores & Stationery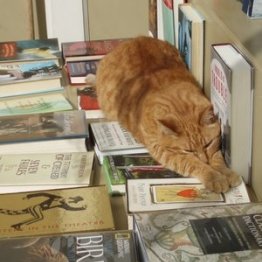 Aardvark Books
227 Church Street
The Castro
Lots of used titles and a resident kitty named Owen, what else do you need in a bookstore?! Not much. Take one of the whimsical cars of the F-Street line to Church where you will find this little gem of San Francisco. It's a favorite among the locals and they'll even buy your used books.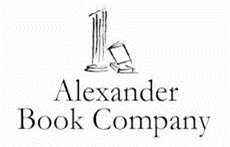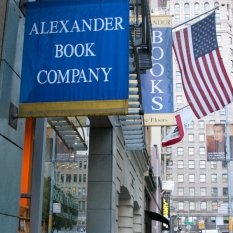 Alexander Book Company
50 Second Street
Financial District/SOMA
Three floors just south of Market make up one amazing bookstore. You'll find it closed on the weekends, much like every lunch spot in the Financial District. During the week, though, you will find a plethora of folks in finance and other professions escaping the city life for an hour to indulge in literary solace. It's the best place in San Francisco for Indie Bestsellers. If you have a specific title in mind, call before making the trip, they have trouble keeping them on the shelves.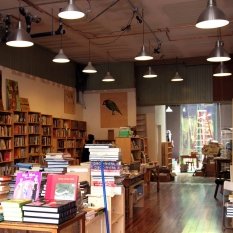 Alley Cat Books
3036 24th Street
Mission District
Take BART to 24th Street stop, then stroll down 24th until you get to this bookstore. Brought to you by the same owners of three other bookstores in San Francisco, Alley Cat books will quench the literary thirst for all ages. New, used and remainder books galore and lots of titles in Spanish are scattered throughout this well-organized Mission store.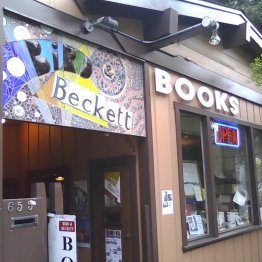 Bird & Beckett
653 Chenery Street
Glen Park
You can't really talk about bookstores in San Francisco without a mention to Bird & Beckett in Glen Park. An eight-minute BART ride from Union Square and you're in a super cute, southern San Francisco neighborhood of Glen Park. Books and records! Nerd heaven! Live jazz and readings of classics such as Ulysses are what make this place extra special. A perfect stop after brunch at Tyger's of before supper at Tataki Sushi.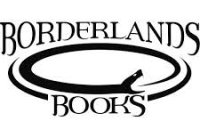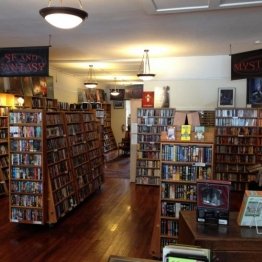 Borderlands Books
866 Valencia Street
Mission District
This place is definitely a rare find. It is where the paths of nerdom meet and intersect. Rugged paperbacks and rare first editions of fantasy, sci-fi and horror line the shelves of this San Francisco original. Find a good read (there are so many!), find a table at the adjacent Borderlands Cafe and get lost for a bit.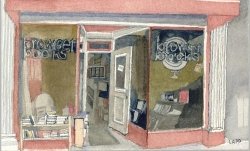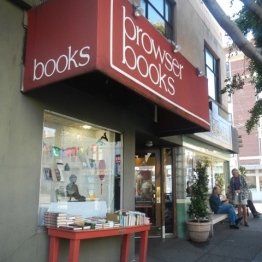 Browser Books
2195 Fillmore Street
Fillmore District
Grab a coffee from Peet's next door and browse to your heart's delight in this quaint, welcoming bookstore in The Fillmore District, just about a mile from Union Square. Though their selection is expansive, go there for the fiction and literature collection as well as books on eastern philosophy. It's a also a great starting point for a little walk down Fillmore Street and all its browse-worth little shops.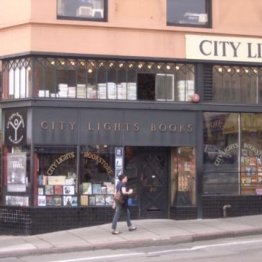 City Lights Booksellers
261 Columbus Avenue
North Beach
Beatniks and Banned Books have been longtime residents of this North Beach landmark. Book lovers need to make this a stop to check out publications large and small. It is a place where literary elements meet and exist in harmony. The visit will prove to be quite the San Francisco experience complete with "anarchic charm". Who knows, you may even be inspired to pen a stanza or two yourself.

Dog Eared Books
900 Valencia Street
Mission District
Some residents refer to this part of Valencia Street in the Mission as Bookstore Row. Perhaps a more fitting name a decade ago, nonetheless, it is home to one of the best bookstores in town. The selection is grand, the prices are fair (used books!) and the staff is super-duper friendly. Go, hang out with your fellow bookworms and bask in the glow of the written word!!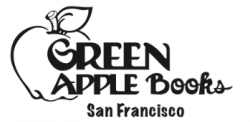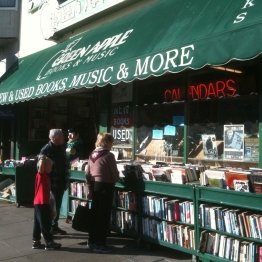 Green Apple Books
506 Clement Street
The Richmond
There are two locations and both are best gotten to by car. Even still, San Franciscans regular vote this place as the Bay Area's best bookstore. The Richmond location has been there since 1967 and has grown in size ten times over. The original owner sold it to three of his most devoted employees who have successfully maintained the integrity of the business keeping it a neighborhood favorite.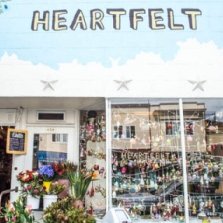 Heartfelt
436 Cortland Avenue
Bernal Heights
This charming little Bernal Heights general store takes whimsy to a whole new level. Most of the store's goods are made by loving hands of local artists. So if you need a store where you can procure everything from live plants to animal-head place card holders and handmade penguin ornaments, you;ll have to drop by. Grab a coffee at Pinhole and stop in on your way up to the park.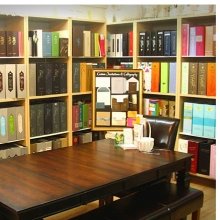 Hyegraph Invitations & Calligraphy
3 Embarcadero Center
Embarcadero/Financial District
There really isn't another place that does custom stationery and calligraphy works as well as this place. They have been commissioned by firms the world over as well as local companies such as the San Francisco Opera and de Young Museum, to create custom invitations and other correspondence. I am confident they can handle any order you throw their way. Make sure to visit during the weekday.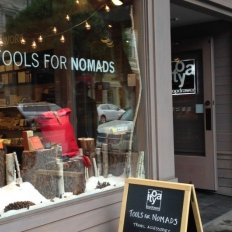 Itoya Topdrawer
1840 Union Street
Marina
"Tools for Nomads" is etched on their storefront and it's so true. This place has everything to help the traveler stay organized and stylish while doing so. Leather wrapped ballpoints and clever business card holders are some unique gift ideas. It's worth browsing, go on in!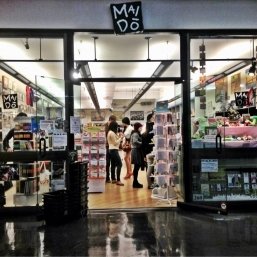 Maido Fine Stationary & Gifts
1581 Webster Street
Japan Town
I pop into this quirky little stationary store at least once a month. You can find pens in all sorts of colors and in all sorts of points, from fountain to gel. There are just as many choices in paper. Located inside the shopping center in the heart of Japan Town, about a mile from Union Square, it's super convenient and great to pair with a bubble tea trip.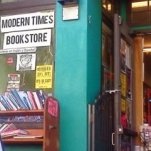 Modern Times Bookstore
2919 24th Street
Mission District
They operate as a collective and are a valuable resource for local scholars and laymen alike. They are also home to the most progressive resources in publication. They carry an extensive section on gender relations and politics as well as one of the most expansive collections on Latino literature. This bookstore is so San Francisco, content and feel.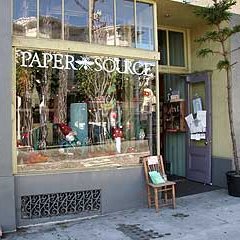 Paper Source - Fillmore
1925 Fillmore Street
The Fillmore
Paper isn't just paper. It's a way to communicate, a way to express oneself. You can find all sorts of ways to do so at this store. There is a wide selection of fine paper products made of heavy stock paper. You can even satiate your inner child's need for stickers there. Grab a coffee from Peet's and browse their card section and corner of whimsy. They have locations scattered throughout the city too.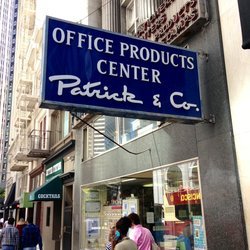 Patrick & Co.
560 Market Street
Financial District
Patrick & Co. has been a part of the San Francisco landscape for over 140 years and once you step into one of their three stores in the city, you'll know why. Their longevity and success as business staples of this grand city are due to their dedication to consistent standards and service, and fair prices. For all of your customizing needs, this is the place to go. Their staff, at all locations, are friendly and super knowledgable about paper!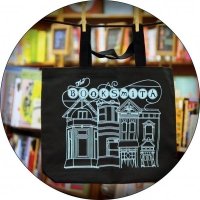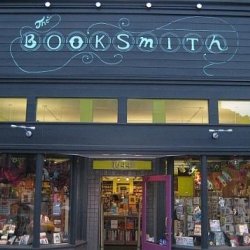 The Booksmith
1644 Haight Street
Haight-Ashbury
It'll take about 15 minutes from Union Square to get to Haight-Ashbury, which is where this grand little bookstore is located. You probably won't find any management or finance books, but it is full of amazing indie titles. They hold regular talks with authors, storytelling and other "bookish" events which are worth attending. Explore this famous neighborhood, take a stroll down Haight.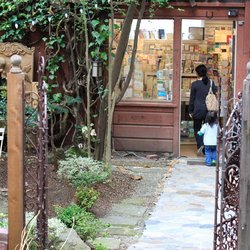 Union Street Papery
2166 Union Street
Cow Hollow
How can you not adore a place that encourages you to write more?! And you will find beautiful pieces that are worth of your every last word in this little San Francisco gem. Elegant, sophisticated paper line the store. But if you don't find anything to suit your writing fancy on the racks, one of the incredible staff will be more than happy to create a custom design with you. All else aside, the path into the store is enough to make the trip.