Our San Francisco
Our favorite city destinations
Hotels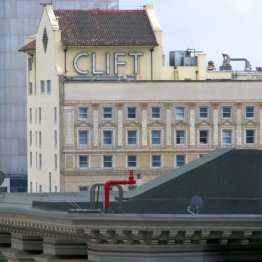 Clift Hotel
495 Geary Street
Union Square
This hotel has been a resident of Union Square for the last 100 years and once you step into the lobby it's not long before you realize why. The lobby is a veritable furniture museum: Eames chairs, Dali coffee table, Magritte stool. If you need to host a private meeting during non-traditional business hours, there are several unique alternative spaces from the Spanish Suite (the location of the private home of the original owner) to the Private Apartment.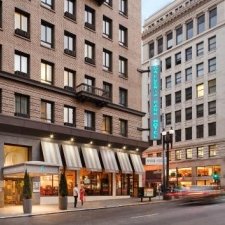 Galleria Park Hotel
191 Sutter Street
Union Square
Art Deco meets Art Nouveau at this trendy boutique hotel located in the center of Union Square. You're within comfortable walking distance from the Financial District, Chinatown and lots of fantastic shopping. Full amenities, including rain showers in every room. It's also pet friendly, so if you travel with Fido, stay here.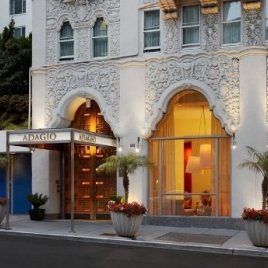 Hotel Adagio
550 Geary Street
Union Square
This building is gorgeous. And if you're into 1920's Spanish colonial architecture, you will most certainly agree. It's part of Marriott's Autograph Collection, which means that there is probably nothing like it in San Francisco, or even the World. Reserve one of the suites on Floor Sixteen as a great alternative meeting place for a more intimate, exclusive gathering. It's not super family-friendly, and was voted the best hotel in Union Square for the single folks.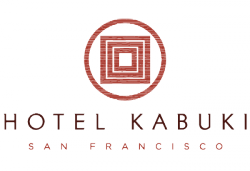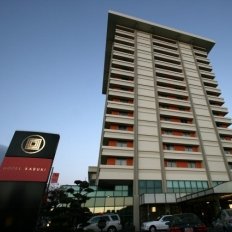 Hotel Kabuki
1625 Post Street
Japan Town
This hotel is located just shy of a mile from Union Square and steps from shopping and restaurants of Japantown. It's hard to tell from the exterior how serene and peaceful this place is. You may be inspired to spend a speculative moment or two by the koi pond. There are Japanese-style deep soaking tubs in almost every room and each guest is given a pass to Kabuki Springs and Spa just two blocks away. They are also pet friendly.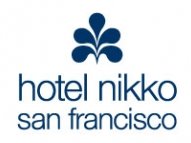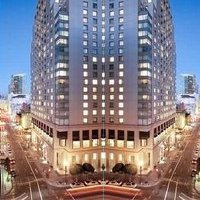 Hotel Nikko
222 Mason Street
Union Square
Each of the rooms at the Hotel Nikko face south and offer a view of the bay or peninsula. The location is just minutes from Union Square making these accommodations ideal for business travel. If fitness is an imperative, you'll enjoy their gigantic heated indoor pool and a gym that is open 24 hours!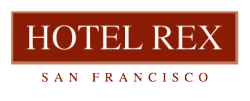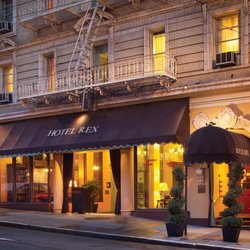 Hotel Rex
562 Sutter Street
Union Square
The location is among many attractive qualities of this charming hotel. The lobby bar (who doesn't love a great hotel lobby bar?!) is a popular night-time spot for guests and locals alike. Art shows, live music Fridays and cocktails with a literary theme make the Library Bar a great place to spark conversation with a fellow guest or meet some folks for an nice evening out.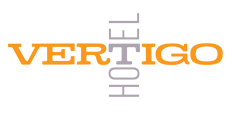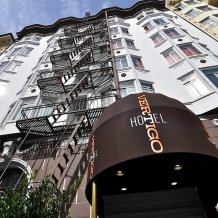 Hotel Vertigo
940 Sutter Street
Nob Hill
This hotel is simple and unassuming and clever. Drawing inspiration from the 1958 Hitchcock film, accents in orange adorn the rooms and lobby. The location is pretty convenient and close to all public transportation and is flanked by two great places to eat: The Fly Bar and The Liholiho Yacht Club.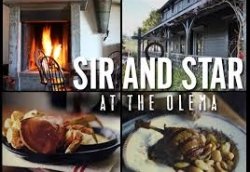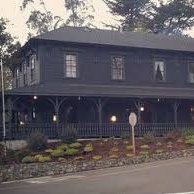 Sir & Star
10000 Sir Francis Drake Boulevard, Olema, CA 94950
Off the Shoreline Highway near Inverness North of San Francisco
Margaret Gradé and Daniel DeLong, Chefs of Mankas Lodge welcome you to SIR AND STAR, the new restaurant at THE OLEMA where they bring the bounty of West Marin to the table again with a familiar sense of gratitude and even more gusto. SIR AND STAR AT THE OLEMA is perched on the corner of Sir Francis Drake Boulevard and Star Route One. Dinner is served Wednesday through Sunday from 5 until 9pm. Saturday evening their chefs prepare a lingering meal of several small courses in the dining room, while small plates, wine, and supper are served by the fire. You are welcome to come for a sip, a nibble, or the evening. Note on Saturday, only reservations for the Chef's Meal are accepted. Guests without reservations are welcome to join in the front rooms and select from the a la carte menu." OK, enough about the details, the only thing you need to know is if the duck is on the menu please know you are in good hands. The duck, however, is in another set of hands (lucky for you) as it is in the hands of these two master chefs. This last weekend we spent an evening dining in a room filled with large tree branches suspended from the ceiling so low you had to duck (pun intended) in some places to get to your table and taxidermy birds on the walls which might borderline your having walked into an art installation. If you happen to be staying at the lodges of Manka's you will already have the feeling of being physically inserted into an environment of natural art. I will tell you, after dining & staying many times in Margaret's vision of food & place one might get the sense you are simply part of the installation - playing a role already designed by these artist - like the menu, your experience has been completely predetermined. It will be odd, slightly out of your comfort zone, mysterious, hauntingly sexy and perfectly undeniably delicious. You will never forget your experience and you will dream of the day you hope to return. The local ducks,however are not so amused.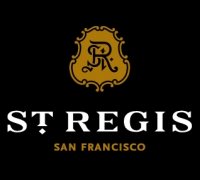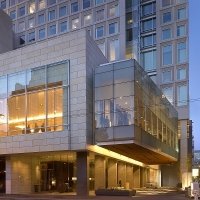 St. Regis San Francisco
125 Third Street
SOMA
In real estate and business travel it is all about location. The St. Regis in San Francisco sits just below Market Street, just far enough away from convention hoopla. Excellence in service and full amenities align with the high standards of this fine chain. The comfort and peace of mind I get when I stay here (and the awesome loyalty program) are why I am a loyal customer.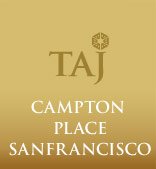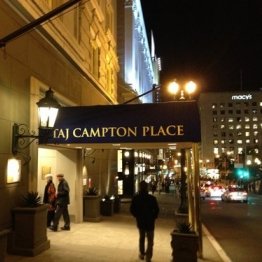 Taj Campton Place
340 Stockton Street
Union Square
For over a hundred years this boutique hotel in Union Square has been hosting weary business and leisure travelers into a haven of comfort and privacy. The accommodations are simple, complete with Molton Brown amenities and Bose radios. if you need a dinner recommendation or suggestions for evening plans, the well-informed Concierge Team will be more than happy to assist you.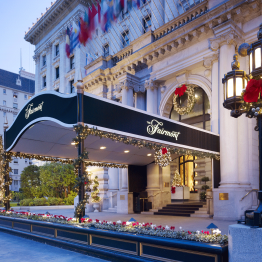 The Fairmont San Francisco
950 Mason Street
Nob Hill
The last couple of years they spent renovating was time well-spent. The Specialty Suite stay is truly an experience to be had. Actually practically everything about this place is memorable from spectacular views of the city to award-winning service. Though it's only a few blocks from the BART station, I recommend calling a car as this is a hill you may not want to brave in heels and a wheelie. Don't forget to sign up for their loyalty program, the 1907 Club named after its seminal year.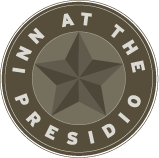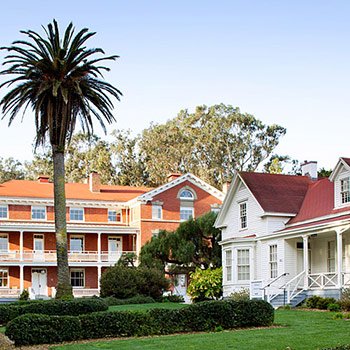 The Presidio Inn
42 Moraga Avenue
The Presidio
The Inn is lovely and calm. You would never know you are in a city. There is a fire pit out back with Adirondack chairs and a front porch with rocking chairs. Even better, it is in walking distance to amazing food experiences such as The Commissary, Off the Grid on Sunday afternoons on the Presidio Lawn, and the Presidio Social Club.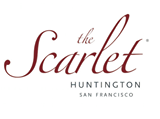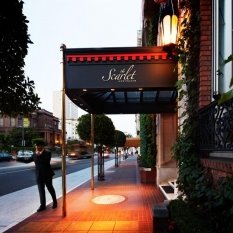 The Scarlet Huntington
1075 California Street
Nob Hill
Red velvet covered couches in the lobby, snakeskin headboards in the suites, and green leather club chairs in the dining room are just some of the unique touches of this Nob Hill boutique hotel.; kind of feels like French Parlor meets The Singapore Strait. The Huntington in all its splendor was a prime example in high-level service and luxury, and The Scarlett has retained its tenets of high standards as well as its signature red entrance. Perhaps your stay will inspire you to visit its sister location in Singapore.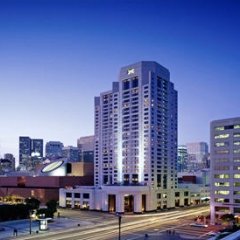 The W Hotel
181 Third Street
SOMA
Located just south of Market Street adjacent to the SF MOMA (reopens 2016), The W is a hip alternative in the luxury hotel scene. Deep purple and pink lighting accent the recently renovated lobby and bar making it a lively spot for a casual or business gathering. The indoor pool is open all day and night. And, the location is kinda hard to beat.