Our San Francisco
Our favorite city destinations
Bikes, Hikes & Walks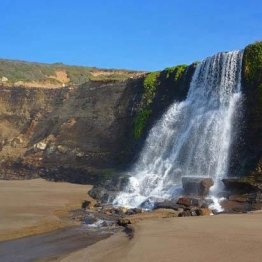 Alamere Falls
Alamere Falls
Bolinas
Me, I like a carrot at the end of my hiking stick and boy do I get one with this trail! The head of the trail that will lead you to this beautiful waterfall is about an hour and a half north of San Francisco. Alamere Falls is one of two tide falls in Point Reyes National Seashore. If you have never seen a waterfall cascade directly into the ocean, take the day and go on this 8.2 mile hike and tell me you are not inspired by the sight!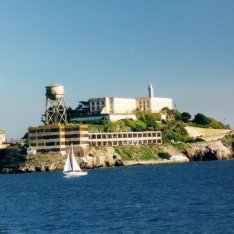 Alcatraz Island
Alcatraz Island
Alcatraz Island
The site of a former federal penitentiary may seem like an atypical location for a nice walk, but trust me, Alcatraz is worth the trip, especially since many of the structures have been renovated as part of a multi-million dollar improvement plan. The ferry ride alone offers some of the most unique, special views of San Francisco. Once you land on the island, you are welcomed by some super friendly (and humorous) park rangers then you're off to explore. Normally guided tours seem too fluffy for my taste, but the one of the cell block was well-worth the time. The tour is narrated by actual former inmates and correctional officers. Every once in a while there are special events, such as the recent art exhibit by Ai Wei-Wei, on display. Plan ahead as ferry tickets can sell out, and swimming is not an option.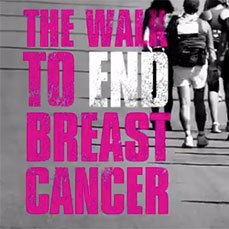 AVON 39 San Francisco
Fort Mason to Marin
Fort Mason to Marin
Do you have it in you to walk almost 40 miles in two days? It's worth attending at least one of these walks, the air is filled with so much hope and strength, you can literally feel it. The walk starts on a Saturday n Fort Mason, just north of Union Square and traverses the city into Marin via Golden Gate Bridge. Besides walking for a meaningful cause, it is one of the most unique ways to explore the city.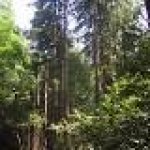 Baltimore Canyon Open Space Preserve
Baltimore Canyon Open Space Preserve
Kentfield
"At the headwaters of Larkspur Creek, this 193 acre preserve encompasses a lovely canyon filled with history, stately trees, and a spectacular waterfall. The trail system here connects to several of the main fire roads that traverse the north slopes of Mount Tamalpais, as well as to other MCOSD preserves including King Mountain and Blithedale Summit. This canyon was once home to some of the largest redwoods in the Bay area, but all were cut in less than a decade to build the homes and businesses in rapidly growing San Francisco. Many redwoods have re-sprouted, but now the canyon is shaded by a mix of trees that includes bays, madrones, and Douglas firs."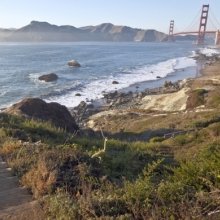 Batteries to Bluffs Trail
Batteries to Bluffs Trail - refer to map
The Presidio
Though this hike is just shy of a mile, it is perhaps one of the most strenuous. It takes you from the gun batteries along the shore to Marshall Beach that boasts some of the most amazing views of Golden Gate Park. It might be a little chilly, but braving this hike near sundown is what the locals suggest. The images during sunset are absolutely breathtaking!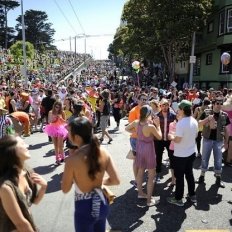 Bay to Breakers
Starts: Main and Howard Streets
Ends: Ocean Beach
This is just as much a festival and huge party as is it a race. Bay to Breakers has been a San Francisco became an instant San Francisco tradition in 1912 and has since grown to be the largest of these events in the world. Runners, walkers, crawlers and rollers from all over the world done their wackiest costumes, or, erh, none at all. Yes, you can run this race sans clothing and many do so. Consider yourself warned. And don't underestimate the race part, it is a solid 12K. Have fun and don't forget to wear sunscreen, EVERYWHRE!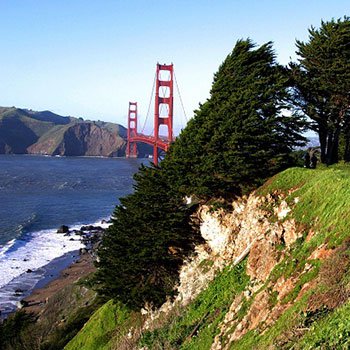 California Coastal Trail
Trailhead at the parking lot at the end of El Camino Del Mar
The California Coastal Trail runs over 1,000 miles through the Golden State. The must-see San Francisco portion begins at the northwestern corner of the city at the Sutro Baths, old ruins from the late 19th century glass-framed bath house that sat at the edge of the ocean as the Pacific washed over bathers. You continue on the trail east as it hugs the outermost northern part of the peninsula. Trees and greenery welcome you as you see the Golden Gate Bridge coyly peek through the branches.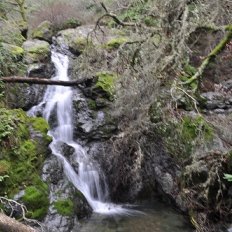 Cascade Trail
Cascade Trail
Fairfax
The best time to for this trail is after a good rain since it ends at Cascade Falls. It's only a mile and a half in total and will take you less than an hour depending on how swiftly you move. If you're the type that likes hiking with your pooch, this is the perfect hike for you. The trailhead is about an hour north of San Francisco in Fairfax. If you like biking trails, hope you have a bike rack for the car.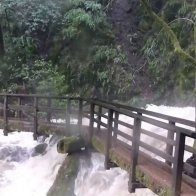 Cataract Falls
Cataract Trail
Stinson Beach
Just a little over an hour north by car and you are in Stinson Beach, and just east is the Cataract Trail, which leads to the Cataract Falls. The drive up to the trailhead is worth the trip itself, then you get to the trail and expect sparkly fairy dust and dancing gnomes. This three-mile hike should take a little over three hours of chasing the waterfall that is visible at just about every point on the trail. Keep Fido on leash and leave your bike at home.


Cykel
548 Union Street
North Beach
Seriously, what's more San Francisco than a boutique bike shop with a resident pet-relations expert in the form of an English Bulldog named Zoe? So, yes, this is a animal friendly spot that will service your bicycle no matter what type of rider you are. I mean, somedays you're racing to work, some days you're taking a leisurely ride down the coast, right?! Not only is this family-owned establishment truly cycling experts, they are supporters of their local North Beach Art Walk and will feature work on their walls as a gallery.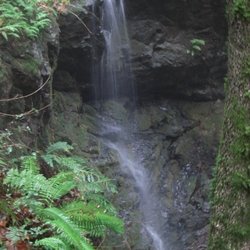 Dawn Falls
Baltimore Canyon
Marin County
Baltimore Canyon Open Space Preserve (reviewed separately) is home to Dawn Falls Trail that runs along Larkspur Creek and ends at Dawn Falls, a 30-foot drop, well, when there isn't a drought plaguing our state. As you walk up to the falls, you'll pass a junior waterfall, slight less impressive, but water falling from higher than a shower head, is impressive to me. And if you share an inkling of that sentiment, you will so enjoy the view!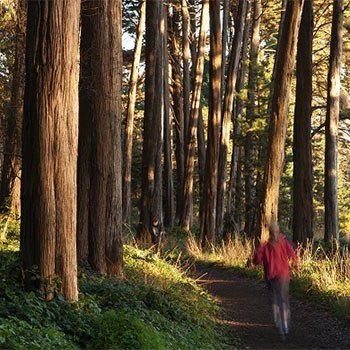 Ecology Trail to the Bay Area Ridge Trail
42 Moraga Avenue
The Presidio
The Presidio of San Francisco is the largest national park that resides inside a city environment. Starting behind the historic Presidio Inn, you hike the Ecology Trail on a dirt trail through a canopy of redwoods and blackberry brambles and ascend into the Presidio Heights neighborhood. From there you switch to the Bay Area Ridge Trail, and then to the San Francisco National Cemetery where you come upon a panoramic view of the San Francisco Bay and the Golden Gate Bridge.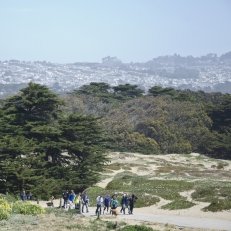 Fort Funston
Fort Funston
Lakeshore
You probably want to drive to Fort Funston, especially if you plan to hang glide. This is a popular spot among hang gliders and one visit and it is no wonder as to why. It is part of and protected by Golden Gate National Recreation Area. Take the two-mile hike that starts near the parking lot (super convenient) and hike along the ocean on foot, or, if you can, ride a horse down Horse Trail, either way, breath-taking views ahead.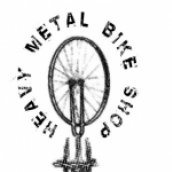 Heavy Metal Bike Shop
82 29th Street
Bernal Heights
If you find yourself with a flat near 29th and Mission, walk your bike to the helpful folks at Heavy Metal. It is a tiny shop with absolutely no frills and they know bikes. Most, like 97%, of all repairs can be done same day or be ready the next, which is super convenient when your bike is your main mode of transport. I am going to reiterate how small this place is because you can easily pass right by!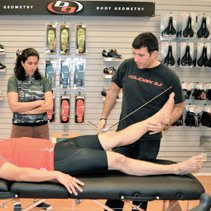 High Trails Cyclery
1825 Polk Street
Civic Center
So, this bike shop offers the services it's counterparts do, and then goes one step further. Their signature service is called "BG Fit" which is a comprehensive assessment of body geometry as it relates to riding. Many San Franciscans rely on cycles as their main mode of transportation so a service like this sounds invaluable. Of course your body and how it works should influence how your bicycle is tuned, fixed or even built. There really is nothing comparable. If you're not a cyclist, tell all of your friends who are about this place!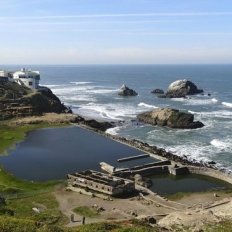 Land's End
680 Point Lobos Avenue
The Presidio
Take a car and drive out to the Sutro Baths, and visit one of San Francisco's most popular hikes in Land's End. There are quite a few options for hiking, just depends on where you want to end up and/r how long you want to hike. Regardless of which one you choose, you will have on of the best hiking experiences on your life.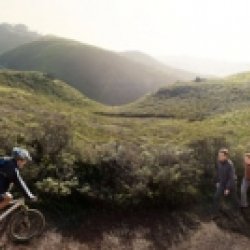 Marin Headlands
Marin Headlands
Sausalito
Just across Golden Gate Bridge sit the Marin Headlands which is where, I say, gun powder meets nature. This portion of the Golden Gate Recreation Area is protected by the U.S. Park Service. I don't think think there is any other hike like this one. The remnants of war are surrounded by blossoming wild flowers and foam-covered waves. There are plenty of trails to walk, run or bike and so much to see and absorb. The views of Golden Gate Bridge are spectacular so take your camera (or phone, I guess). There are ways to get there via public transport, but if possible, rent a car and make a day trip out of it.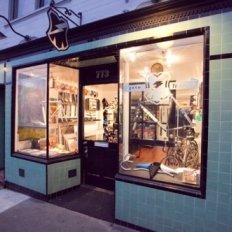 MASH SF
284 Sanchez Street
The Castro
Head to toe, MASH will outfit you with all things cycling. When the team is not working in the store, they're riding. So they know everything you have to deal with when urban riding, the nuances of free riding, and the hazards of mud riding. Gab with one of these dudes and poke them for info on some of the best rides in the city!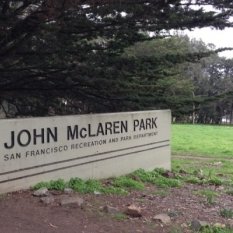 Mc Laren Park
100 John F. Shelly Way
Visitacion Valley
This park and hike sits right next to the beautiful Gleneagles golf course in a southern part of the city. The park is huge and has a number of hikes to choose from depending on where you want to start. If you need help deciding, grab a friend and try the 2.7 mile "Philosopher's Way" and perhaps some interesting conversations will arise.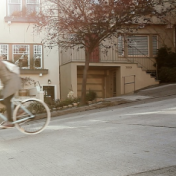 Mission Bicycle Company
766 Valencia Street
The Mission District
Want a "bespoke" bicycle? Then get yourself to Mission Bicycle as soon as possible. It's like they combined the two best things about San Francisco : bicycles and customizations. Start with the color and type of frame, work your way through the rest of your new two-wheeled beauty. Take it there to have it serviced and you will not regret it. They're open seven days a week till 7!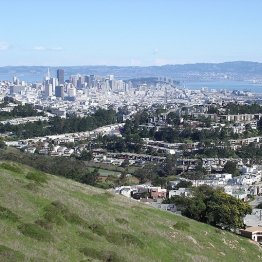 Mount Davidson Park
Mount Davidson Park
West Portal
This little park is nestled between the neighborhoods of West Portal and Diamond Heights, not too far off of the actual center of the city. In a city of over 40 hills, this one sits the highest at 938 feet above sea level, which means, lucky for us, the views are off the charts amazing. It also the site of one of the world's tallest crosses which was built as a memorial to those who perished in the Armenian genocide. You can get there via public transport, though a car may be the most convenient.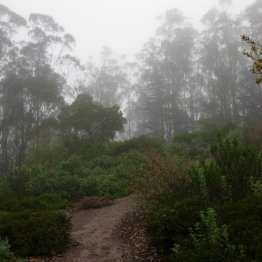 Mount Sutro Forest
Mount Sutro Forest - refer to map
Twin Peaks
You will totally forget you're in a city. When the fog is still lingering (all day at times) you will feel like you are in some sort of enchanted forest. The open space has been improved and after many painstaking, loving hours we all get to reap the benefits. Unlike some of the other summit hikes in San Francisco, this one is all about the journey. Some describe it as walking through clouds and it is just that magical.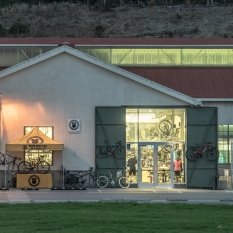 Roaring Mouse Cycles
934 Old Mason Street
The Presidio
Year over year Roaring Mouse is voted on of the best bike shops in San Francisco, quite an honor considering how many this cycle-friendly city actually houses. That's probably because they know what they're doing, you can walk in pretty much seven days a week and be assured you will be serviced within a half hour. So, the next time you find yourself in or near the Presidio with a flat or broken down, walk your bike over to Roaring Mouse!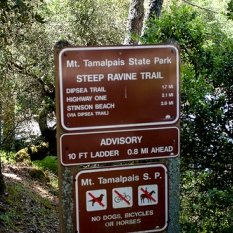 Stinson Beach to Mt. Tamalpais
Stinson Beach
Stinson Beach
This is a hike that should be on the "been-there, done-that" list for most San Franciscans. Mt. Tam, as we locals like to call it, boasts some of the most spectacular panoramic views of the bay. Most folks will spread the hike over two days camping at one of the sites near Pan Toll Ranger Station. For those who take these trails a little more seriously, you have officially been dared to complete these 17 miles in just one day. Grab a buddy or two, some supplies and brave this amazing trail.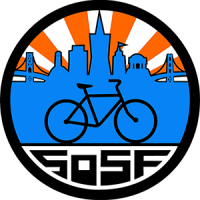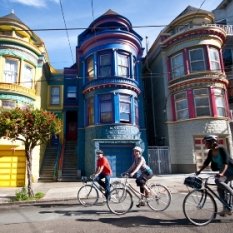 Streets of San Francisco Bike Tours
370 Linden Street
Hayes Valley
Regardless of your skill level on a two-wheeler, you will find a tour of San Francisco that is right for you. They are mostly based on time and ability of the riders. If none of those seem to appeal to you, you can talk to them about customizing your tour. Why not? That's the San Francisco way. Enjoy your ride through the city, whatever you decide, there will be no shortage of scenic panoramas.