Our San Francisco
Our favorite city destinations
Members Clubs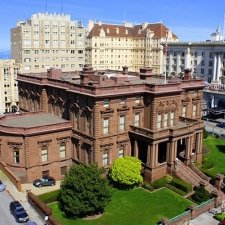 Pacific-Union Club
1000 California Street
Nob Hill
"The Pacific-Union Club was founded in 1889 when the Pacific Club (founded in 1852) and the Union Club (founded in 1854) merged. Their iconic clubhouse in Nob Hill is an enormous brownstone, built for silver magnate James Clair Flood, and one of two buildings in the area to survive the 1906 earthquake. This is the crème de la crème of San Francisco elites, and after almost 125 years, it is still only for men. In fact, the members' wives must come in the back door if they wish to eat lunch with their husbands. There's exclusive, and then there's places you'll never get into. This is the latter." Thrope, J. (2013, October 21). 10 Exclusive Places In San Francisco You'll Never Get Into. Retrieved June 24, 2015.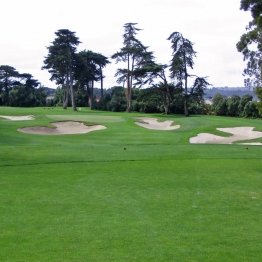 San Francisco Golf Club
1310 Junipero Serra Boulevard
Lake Merced
Strict dress code, super exclusive membership (I've known of non-members who were asked to leave the parking lot) and 18 holes designed by a visionary of course architecture, this club has been described as "pure" and "honest". There is nothing but golf there. No fancy events or even televisions in the clubhouse. Just lots of people playing and talking about golf. If you get invited to play, DO NOT pass it up.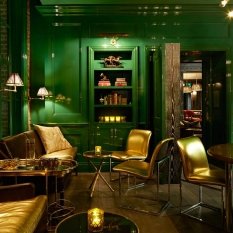 The Battery
717 Battery Street
Financial District
You will not hear its members refer to it as "The Battery Club", "The Bat" or any other nickname for it is practically forbidden to call it by any other name than simply "The Battery". Like most membership clubs, to become a member you must be nominated by a current member, and it has it's privileges. This was a place for high-power folks to come to unwind, unplug and be inspired all at the same time. Human engagement is highly encouraged as is putting your cell phone of other PDAs away during your visit.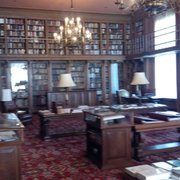 The Bohemian Club
624 Taylor Street
Nob Hill
"...April of 1872, a group of journalists started a private gentleman's club for those who wished to promote a fraternal connection with other men who had a strong appreciation for the arts. The journalists were to be regular members, while artists and musicians were given an honorary membership. Eventually, businessmen with an understanding of the arts were allowed to join, and it wasn't long before these rich and powerful members took the club over. (Shocker.) Over the years, members have included presidents, CEOs of large corporations, military contractors and more, but as the Bohemian Club law states, 10 percent of its members must be accomplished men in the arts. Their motto, "Weaving Spiders Come Not Here," taken from Shakespeare's A Midsummer Night's Dream, means that the members must leave their business affairs outside. Today, the club has a select number of members in public domain, but a majority of the membership list is private." Thrope, J. (2013, October 1). 10 Exclusive Places In San Francisco You'll Never Get Into. Retrieved June 24, 2015.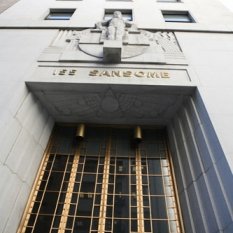 The City Club of San Francisco
155 Sansome Street
Financial District
Perhaps not the most exclusive of private member clubs in San Francisco, certainly one of the most popular. The club resides in the famed Stock Exchange. At the entrance you can view one of three controversial Diego Rivera frescos scattered throughout San Francisco. For that alone, it is worth scheduling a private tour. Perhaps you will be inspired to join.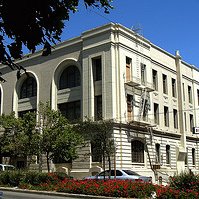 The Concordia-Argonaut Club
1142 Van Ness Avenue
Civic Center
Located in the heart of the Civic Center, The Concordia-Argonaut has lived in the same building since 1891. This exclusive club brings together the elite of the business and community worlds in a facility that offers fine dining, access to athletic activities and a library in which to relax and catch up on current events. Originally the club was started by clothing magnate Levi Strauss and his friends.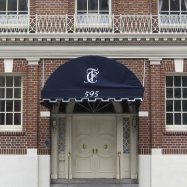 The Francisca Club
595 Sutter Street
Nob Hill
The Francisca Club is a women's private members club and has been a part of the intriguing make up this city since 1902. It has since been a sanctuary for women from the hustle and bustle of city life where they can gather, socialize and forge new friendships. They uphold certain traditions of dress and behavior. Mind your manners if you are lucky enough to be invited for an event there.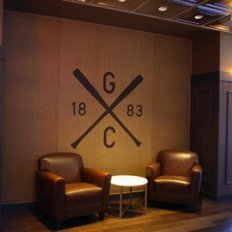 The Gotham Club
24 Willie Mays Plaza (Inside AT&T Park)
China Basin
Do you love baseball?? If your answer is even "sort of", even if you are not a fan of the San Francisco Giants, you may want to work a game into your visit. If you're lucky enough to know one of the 100 members of the Gotham Club, you may want to beg them for an invitation. This unique club was named after the New York Gothams, which is what the Giants were called before they were the Giants. Members have access to each nook and cranny of this amazing structure and can hang out before or after games.

The Metropolitan Club
640 Sutter Street
Nob Hill
The Metropolitan, formerly the Woman's Athletic Club of San Francisco, began accepting members in 1915 and was the first of its kind on this side of the country. It was started by Elizabeth Pillsbury, and in her absence a society was formed to help carry on her legacy and continue to attract donors. Today the club is still a sanctuary for women to relax, take a swim, or put up their feet and get cozy with a good book. No matter what they call it, it will always be known proudly as "The House That Women Built."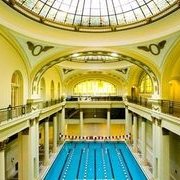 The Olympic Club
524 Post Street
Nob Hill
"On May 6, 1860, 23 charter members founded The Olympic Club, turning their informal gymnastic training sessions into an organized institution. The goal of the new club was to "strengthen and improve the body by gymnastic exercises." Today, The Olympic Club—whose Union Square clubhouse boasts a fitness center, cardio solarium, hotel facilities, handball and squash courts, circuit training facilities, two basketball courts, and two swimming pools—has over 5,000 active members who compete in 19 different sports. The OC is also famous for their Lakeside Clubhouse, located near Lake Merced, whose golf course played host to the U.S. Open in 2012. Membership is by invitation only and requires three members for a proposal." Thrope, J. (2013, October 1). 10 Exclusive Places In San Francisco You'll Never Get Into. Retrieved June 24, 2015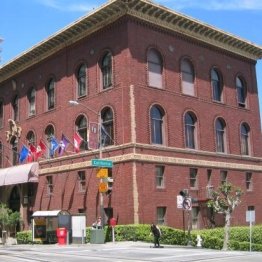 The University Club
800 Powell Street
Union Square
"Founded in 1890 by William Thomas, a Harvard alum and President of the Harvard Club of San Francisco, the University Club set out to have a meeting place for alumni of a wider range of universities, including Stanford, University of California, Berkeley, and other Ivy League schools. In 1906, after their second location was ruined in the infamous earthquake, The University Club bought a lot on Nob Hill where they built a four-story brick clubhouse, which still serves as their current headquarters. Membership at the "venue for the city's cultural and intellectual life and a worldwide center for the sport of squash" is by invitation only and maxes out at 400 people, so if you didn't attend one of our country's prestigious schools, or if you don't know anyone who's a member, leave your racquet at home." -Thrope, J. (2013, October 1). 10 Exclusive Places In San Francisco You'll Never Get Into. Retrieved June 24, 2015.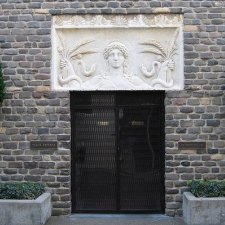 Villa Taverna
27 Hotaling Place
Financial District
"San Francisco's Hotaling Place, a one-car-wide street in the city's Financial District, is home to Villa Taverna, a private club that opened in February of 1960. The club was started for the city's leading families who wished to celebrate Italian culture and cuisine. Today, the club has a mere 460 members including Senator Diane Feinstein and her husband, UC Regents Chairman Richard Blum, Gordon and Ann Getty, and former Secretary of State George Schultz. The clubhouse is not as grand as some of the others on this list, but that's part of the appeal for its members. The restaurant, with its white brick walls, red velvet, and harlequin tile floors, allows members to check their business affairs at the door and be waited on by male servers with linen towels draped over their arms... " Thrope, J. (2013, October 21). 10 Exclusive Places In San Francisco You'll Never Get Into. Retrieved June 24, 2015.