Our San Francisco
Our favorite city destinations
Private Dining Rooms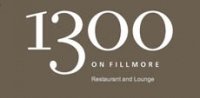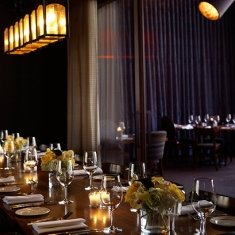 1300 On Fillmore
1300 Fillmore Street
Western Addition
One bite of their innovative take on Southern brunch staples such as grits and/or biscuits & gravy and you definitely know that you're in for a real treat. Whether you meet some friends for an after work bite or are lucky enough to get a table for gospel brunch, it's a great place for conversations. They also have a 22 person private dining room that is perfect for a meeting or intimate gathering.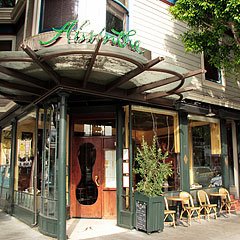 Absinthe Brasserie & Bar
398 Hayes Street
Hayes Valley
Absinthe is within blocks of the Performing Arts Center and great place to grab a meal before a concert or show. During opera season, they offer a prix fixe menu complete with a dessert to go (usually macarons!). The menu does change with the seasons, so their delicious Spanish Octopus salad may not be there forever.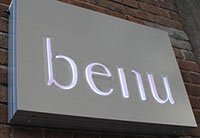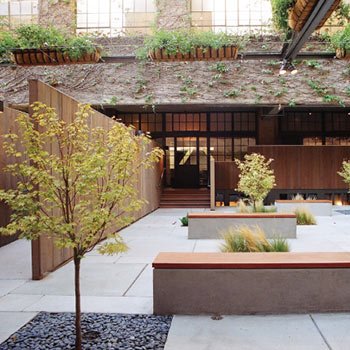 Benu
22 Hawthorne Street
SOMA
If you have 3 or more generous hours to kill, you will find no better way to spend them than the 18 course tastings and pairings menu at Benu, an exquisite dining juxtaposition of East meets West. Benu earned its well-deserved 3rd Michelin Star this year. The atmosphere is minimalist chic with an air of James Bond cool, and the restaurant is tucked away in a SOMA corner that makes you feel as if you've travelled to another land.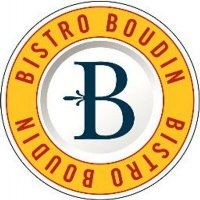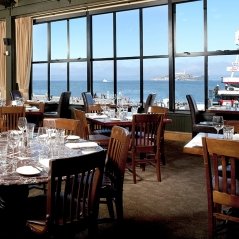 Bistro Boudin
160 Jefferson Street
The Wharf
Sourdough bread and bay views are two very distinctly San Francisco elements. A visit to this beautiful city would not be complete without a clam chowder bread bowl and you really should have one by the water. Plan your next event in their private dining room on the waterfront , which can hold up to 30 guests and you can even include a trip to the adjacent museum. People will be talking about your event for weeks!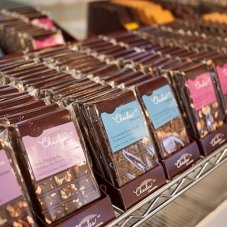 Charles Chocolates
535 Florida Street
Potrero Hill
If you believe tea and chocolate make the perfect pairing, you will need to make this place part of your San Francisco experience. Make a reservation for their San Francisco take on the Sunday afternoon tea or to attend a Chocolate Tasting and Talk. Don't forget to grab some chocolate on your way out. If you cannot decide, start with the Triple Chocolate Almonds. Oh, and they really like hosting special events there. Why not start your next business meeting with a chocolate tasting??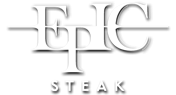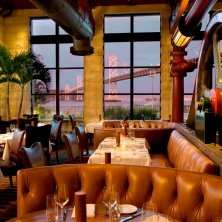 EPIC Roasthouse
369 The Embarcadero
Embarcadero
What a coveted location this place occupies, right on the water offering every table in the house spectacular views of the Bay Bridge. If you're lucky enough to get a sunset dinner reservation, you will have trouble taking your eyes off of it. Restauranteur Pat Kuleto's vision of creating a wood-burning grill and oven were realized and perfectly executed. What a spectacular place to schedule your next business meeting or celebration.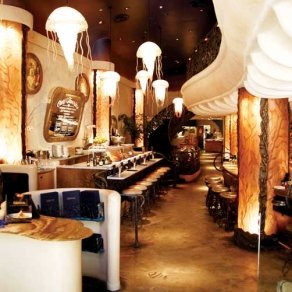 Farallon
450 Post Street
Union Square
The underwater theme lines the entire restaurant and is done in such a classy way. Jellyfish chandeliers and octopus stools add not-so-sublte touches that really make the space pop. The menu is mostly seafood (surprise). The developers, recognizing the city's needs for private dining venues, added three rooms devoted solely to private parties and events. Whichever room you choose, you will have a kitchen dedicated to servicing your event.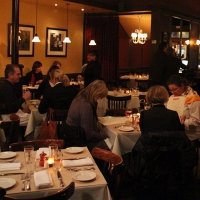 Florio Bar & Cafe
1915 Fillmore Street
The Fillmore District
This is charming Italian-French restaurant situated in the Fillmore District feels like the quintessential neighborhood restaurant, so warm and inviting, that you wouldn't necessarily think of it as a venue for your next meeting or event. The entire place is available on most evenings, or you can dine semi-privately and still feel the vibe of the place. Keep it in mind if you need a last-minute event spot.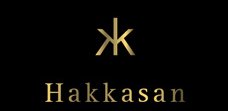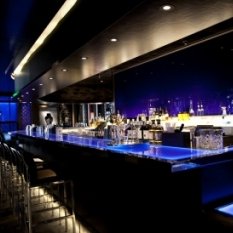 Hakkasan San Francisco
One Kearny Street
Financial District
This is one of the installments of the greater Hakkasan Group that started as a concept restaurant in London. Don't have the time to go to London?! Well, this one will have to do. It's elevated on the second floor and overlooks the Financial District, with views that are truly unsurpassed. Of course, the food is amazing. Their contemporary version of dim sum and other Chinese favorites knocks it outta the park. The space is large, but still very intimate. They also offer private dining options, sure to inspire!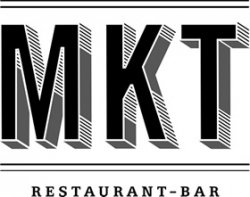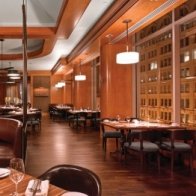 MKT at the Four Seasons
757 Market Street
Financial District
Business meetings are so much more interesting held outside of the conference room. Place your next meeting as a private dining experience and let the Four Seasons take care of everything you need. They can host semi-private parties of eight to exclusive parties of 40. With the splendid San Francisco city scape as your backdrop, especially from their Windows Private Dining Room, it's sure to ignite some interesting conversations.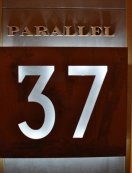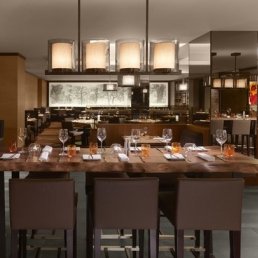 Parallel 37
600 Stockton Street
Union Square
At the edge of Union Square sits the Ritz Carlton, which is home to one of San Francisco's most popular culinary destinations. It's farm-to-table California fare at community tables. Even if you're not staying there, you might want to consider this spot for a breakfast meeting just so you can order the Dungeness Crab Eggs Benedict, which is their best dish.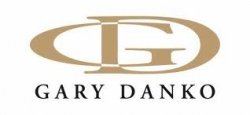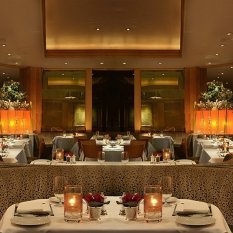 x
Restaurant Gary Danko
800 North Point
Marina
There is a two-month wait for dinner reservations, so you will have to plan ahead, a lot ahead. Once there, you can choose between a three-, four- or five-course prix fix menu. There isn't anything too crazy on the menu, just lots of good, elegant American cuisine. There is also a strongly-suggested dress code, err on the side of overly dressed and leave your jeans at home. Time and place, my friend.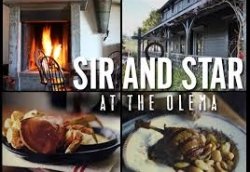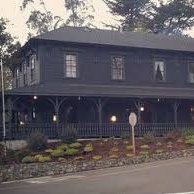 Sir & Star
10000 Sir Francis Drake Boulevard, Olema, CA 94950
Off the Shoreline Highway near Inverness North of San Francisco
Margaret Gradé and Daniel DeLong, Chefs of Mankas Lodge welcome you to SIR AND STAR, the new restaurant at THE OLEMA where they bring the bounty of West Marin to the table again with a familiar sense of gratitude and even more gusto. SIR AND STAR AT THE OLEMA is perched on the corner of Sir Francis Drake Boulevard and Star Route One. Dinner is served Wednesday through Sunday from 5 until 9pm. Saturday evening their chefs prepare a lingering meal of several small courses in the dining room, while small plates, wine, and supper are served by the fire. You are welcome to come for a sip, a nibble, or the evening. Note on Saturday, only reservations for the Chef's Meal are accepted. Guests without reservations are welcome to join in the front rooms and select from the a la carte menu." OK, enough about the details, the only thing you need to know is if the duck is on the menu please know you are in good hands. The duck, however, is in another set of hands (lucky for you) as it is in the hands of these two master chefs. This last weekend we spent an evening dining in a room filled with large tree branches suspended from the ceiling so low you had to duck (pun intended) in some places to get to your table and taxidermy birds on the walls which might borderline your having walked into an art installation. If you happen to be staying at the lodges of Manka's you will already have the feeling of being physically inserted into an environment of natural art. I will tell you, after dining & staying many times in Margaret's vision of food & place one might get the sense you are simply part of the installation - playing a role already designed by these artist - like the menu, your experience has been completely predetermined. It will be odd, slightly out of your comfort zone, mysterious, hauntingly sexy and perfectly undeniably delicious. You will never forget your experience and you will dream of the day you hope to return. The local ducks,however are not so amused.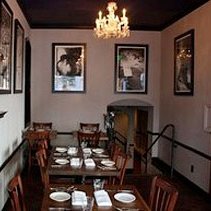 Sons & Daughters
708 Bush Street
Union Square
As the farm-to-table movement continues to shape the way we think about food, this restaurant will play a major role at least here in San Francisco. They bring to your table dishes made from ingredients found on THEIR farm. To this city dweller, that sounds phenomenal. The dining space fits just under 30 patrons and is designed to deliver a superb experience. If you're into the wine pairing thing, you will definitely be pleasantly surprised. Consider buying it out to be the location of your next private event.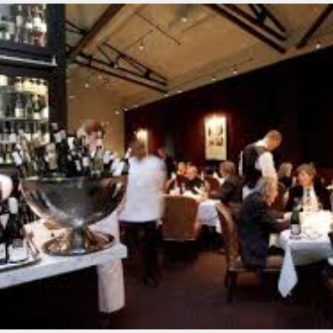 Spruce
3640 Sacramento Street
Presidio Heights
Spruce. Seriously, seriously one of the best dining experiences you will have in San Francisco. Period. But, I will tell more... perfect room, perfect service, perfect food, perfect drinks. This is a neighborhood gem where you will feel like you are actually in San Francisco with locals are folks who know this is an amazing place to have a serious dinner with clients, friends, romantic/sexy whatever... sit in the bar side and have a brilliant cocktail. Don't worry you will never find parking in this neighborhood as the valet is waiting for you instantly as you walk into an evening experience you will not soon forget. The private room on the right side of the restaurant is perfect for a formal client occasion or family event. But if you were to ask me what one of the most important reasons to go to Spruce you will discover (if you trust me me on this) order from the bar menu the Hot Pastrami Sandwich with the fries. If you are on the more formal side of the restaurant your server will know you are "in the know." When my wife says to me, "Let's go to a place that will make you very happy tonight." we hop on my Vespa, drive through the fog up and down the San Francisco hills and cruz up to Spruce. For some odd reason this place reminds me of the Eagles song Hotel California, minus the debauchery. Possilby.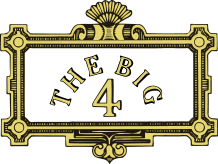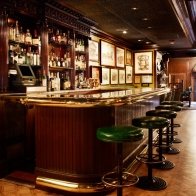 The Big 4
1075 California Street (inside The Scarlet Huntington)
Nob Hill
So much of the history of San Francisco is steeped in the railroad industry. The Big 4 was named for four of the industry's biggest players. Despite its recent renovations, the green leather club chairs, tuxedoed piano player and railroad themed cocktail menu will take you back to a time when opulence and elegance were defined by the actions of these Big Four Players, at least in San Francisco.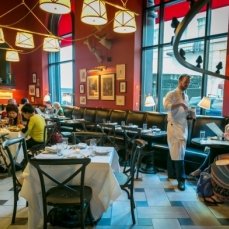 The Cavalier
360 Jessie Street
SOMA
If you're looking for a weekday lunch place that's just on the other side of special, this is it. This British-inspired gastro pub is located just south of Market Street and serves up quite the hearty lunch fare. If you're planning a lunch meeting or otherwise corporate event, call them. Ask for the room that has the speakeasy feel, your guests will be intrigued and inspired.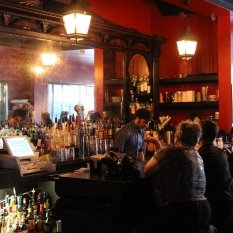 The Willows
1582 Folsom Street
SOMA
You go to this place, really for one thing: Pork Belly Donuts. They're topped with a maple-bourbon glaze and a touch of sea salt (who doesn't love a savory sweet treat?!). Wash it down with one of their craft beers. This may not be the place for a suit-and-tie meeting, but it's the perfect neighborhood gastropub with an all-night happy hour.

Twenty Five Lusk
25 Lusk Street
China Basin
Located just south of Union Square, right by the ballpark, this place is as warm and welcoming as it is trendy and swanky. The menu is mostly California cuisine, lots of seafood and red meat options. Dinner or brunch, you will not be disappointed. If you go for brunch, the Strawberry Pancakes and Lobster Benedict make a great meal! They can also accommodate any of your special event or meeting needs whether you are hosting a party of 15 or 350.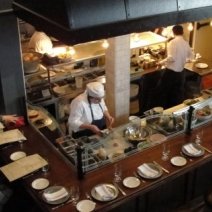 Wayfare Tavern
558 Sacramento Street
Financial District
This place is quite possibly the fanciest pub in town. It's hard to believe there is so much sophistication and class in this young restaurant. It sits in the center of the bustling Financial District and quite the lunch destination. Start lunch off with half a chilled Maine lobster, follow it up with the Organic Fried Chicken. Somehow it all works...