Our San Francisco
Our favorite city destinations
Fairs & Festivals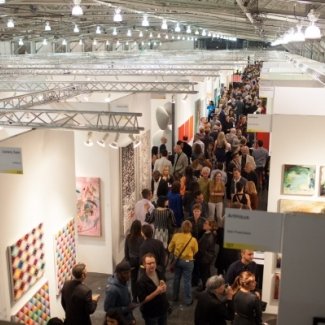 Art Market San Francisco
Fort Mason Center
Fort Mason to Marin
Booths, booths and more booths filled with art works from galleries line the Fort Mason Center for three days allowing the public an opportunity to feel like a collector. The public is welcomed to browse this gallery of galleries where most of the works are for sale. I go for two days since it is nearly impossible to thoughtfully look at so many pieces of art. It's cool that for those three days, I can feel like a collector...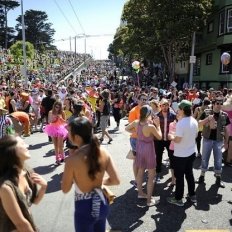 Bay to Breakers
Starts: Main and Howard Streets
Ends: Ocean Beach
This is just as much a festival and huge party as is it a race. Bay to Breakers has been a San Francisco became an instant San Francisco tradition in 1912 and has since grown to be the largest of these events in the world. Runners, walkers, crawlers and rollers from all over the world done their wackiest costumes, or, erh, none at all. Yes, you can run this race sans clothing and many do so. Consider yourself warned. And don't underestimate the race part, it is a solid 12K. Have fun and don't forget to wear sunscreen, EVERYWHRE!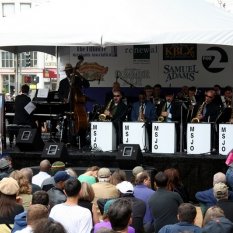 Fillmore Jazz Festival
On Fillmore between Jackson and Eddy Streets
Fillmore District
For two glorious days in San Francisco's historic Fillmore District, enjoy some old favorites and find some new tunes to love at The Fillmore Jazz Festival. There are folks who look forward to and plan their visit around this two-day affair. Once you attend, you'll find out why. There is something soothing, communal and deeply bonding about jazz. It's a great way to discover this part of the city, lots of great shopping and eats on this street! This festival is typically held over the first weekend in July, this year just happens to be over Independence Day weekend. Celebrate Our Country's freedom with a little (lot!) of jazz!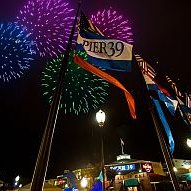 Fourth of July Waterfront Festival
Pier 39 - near Bay Street and The Embarcadero
North Beach
What proper Fourth of July celebration would be complete without fireworks?! Well, the City and County of San Francisco ensure that this town does not have to go without. Around 930 pm on the Fourth, just as the sun has fully set and the sky has become dark enough, look toward the bay and there will be no shortage of bright, colorful fireworks as they blast into the night sky.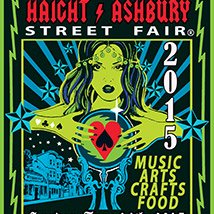 Haight-Ashbury Street Fair
Near Divisadero and Haight Streets
The Haight
Since1978 The Haight-Ashbury Street Fair has been celebrating the diversity and love that is ever so present in this part of San Francisco. It's a day for all the local merchants, area and city residents, and community groups to come together and connect over some live music and lots of great food. It's a great way to support your local businesses and, if you live in the area, find out about some new goings on and, if you're visiting, what a great time of year to come. It's usually held the first Sunday of June, come rain or shine!
Hardly Strictly Bluegrass
Golden Gate Park
Golden Gate Park
Are you planning to be in San Francisco in October? Well, you should. It is THE most beautiful time of year in the city which is perhaps the reason for the outdoor festivals and fairs. And this is the one you cannot miss, and there is no good reason since the cost of admission is free. Even if you're not the biggest bluegrass fan, the music is so much fun, everyone is in such a great mood and there is lots of good food to be eaten! Every year I go, I not-so-secretly hope Steve Martin shows up with his banjo...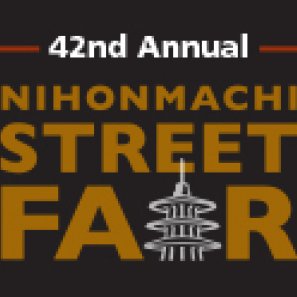 Nihonmachi Street Fair
1581 Webster Street
Japantown
This particular street fair has quite the proud history and heritage, very well-deserving, I'd say. Not only does the Nihonmachi celebrate the rich cultural diversity of San Francisco while while fostering community involvement and leadership of the Asian-Pacific American youth. The two days of the festival, and all the prep and clean-up, are run on volunteer labor providing opportunities to engage thoughtfully with the community at large. It is truly a "melting pot" festival and a great way to support this precious community.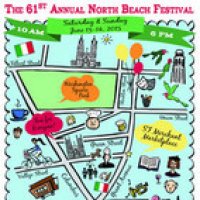 North Beach Festival
Columbus Avenue and Broadway
North Beach
The part of the city known as North Beach was once affectionately (and accurately) referred to as "Little Italy" as evidenced by the green, white and red stripes painted on the lamp post throughout. Every June, since 1954 the North Beach Festival celebrates the ancestry and heritage that produced and contributed to so much of San Francisco's history. Spend two days in June eating, drinking and all other activities Italian. It's a great way to explore the shops in the area and the food, the FOOD!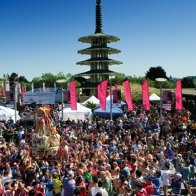 Northern California Cherry Blossom Festival and Parade
Post Street from Polk to Fillmore
Civic Center to Japantown
San Franciscans have celebrated the blossoming of cherry blossoms for nearly 50 years with a vibrant, lively parade on Post Street that starts in the Civic Center and travels the nine tenths of a mile and ends in a huge part near Fillmore Street. Those who have attended both the one in San Francisco and in Washington D.C. may claim our Northern California version is the second of its kind. If you are planning a visit in April, make sure to be here during the middle of the month.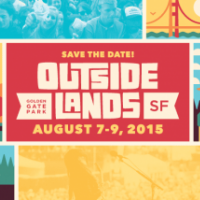 Outside Lands Music Festival
Golden Gate Park
Golden Gate Park
This is probably one of the biggest events in San Francisco and draws fans of music from all over the bay area. For three days in August, Golden Gate Park is taken over by the musicians, vendors and attendees of Outside Lands and with headliners this year, 2015, including The Black Keys, Mumford & Sons and Elton John why wouldn't you go for all three days?! Just be prepared for the traffic, leave early!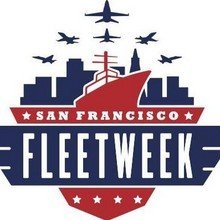 San Francisco Fleet Week
477 Jefferson Street
North Beach
he San Francisco Bay is home to such rich maritime history and our Fleet Week celebrates so many aspects of it. Depending on how deep your interests lay or if you just want to help the city honor our service folks, there is plenty to do that week and if you are anywhere near North Beach, you cannot escape the boom of the Blue Angels practicing for their awe-inspiring air shows that happen in the latter part of the week. The city is usually blessed with amazingly clear skies and warm sunshine. The best place to watch the Blue Angels, in my humble opinion, is at Aquatic Park in North Beach, that's also pretty close to all the food...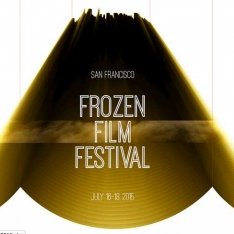 San Francisco Frozen Film Festival
3117 16th Street
The Mission District
Unfortunately, as misleading as its name is, is not a film festival around a very popular children's film. It was named after the frigid summer months of this part of the bay area. This festival was created "...in 2006 that is dedicated to creating avenues for independent filmmakers, youth, filmmakers of conscience, and artists from underserved communities to come together and exhibit their work to the widest possible audience." (website) Artists present shorts and features and come together to discuss their work. There is something really special about being able to look into an artist's mind briefly to know how the were inspired.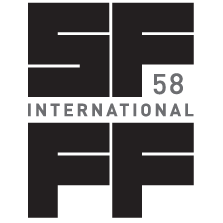 San Francisco International Film Festival
Various
San Francisco
For two glorious, if you're a film buff that is, weeks in the Spring, San Francisco hosts its own international film festival featuring a collection of 150 works on film and other live events with a very impressive opening and closing ceremonies presenting over 20 awards and recognitions. If you are a film addict, like me, and wonder what the latest cinematic works are coming out of countries like South Korea, China and Israel, check out the schedule and go watch a movie. It's cool to be around the artists that create the work and hear about their inspiration and process.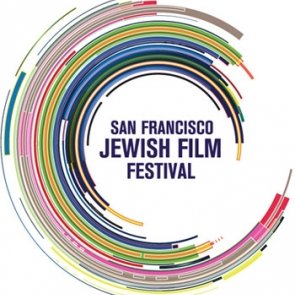 San Francisco Jewish Film Festival
145 9th Street
SOMA
This is one of the most fascinating film festivals in town. The films usually range and traverse all the genres of film, providing a very interesting perspective. This festival has been celebrating Jewish filmmaking since 1980 and seems to evolve with the industry. This year, 2015, the main films feature women directors and a scintillating documentary on the life and passions of Peggy Guggenheim. This film festival lasts for two weeks, typically the last week of July through the first week of August.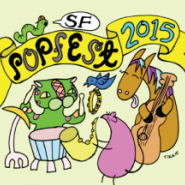 San Francisco Pop Fest
Various
San Francisco
This three-day indie music lovers festival is usually held at a couple of different venues. The Hemlock and The Knockout were the two stages this past year that hosted over 30 bands from around the world. Past years' venues include Cafe du Nord and Dolores Park. The venue matters, since most indie bands aren't relying on huge amps to get their sound out. Discover some cool new bands and go see some of your favorite indie rockers!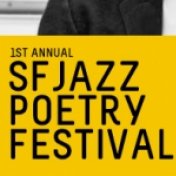 SF JAZZ Poetry Festival
201 Franklin Street
Hayes Valley
The Beatnik culture lives on in San Francisco, as well it should. The SF JAZZ Center in Hayes Valley hosts their annual poetry festival bringing together the diverse voices of spoken word. Artists and admirers from all over gather for four days of brilliant, often entertaining verses and thoughtful interpretation of written work. If you enjoy the art of poetry or even pen a few lines here and there, this is a festival you might want to consider attending.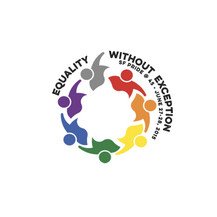 SF Pride Celebration & Parade
Main Parade on Market
The Castro
June is considered "Pride" month in San Francisco and when the rainbow flags are flown extra proudly all over the city. There are festivities throughout the month, but it is that last week in June that is filled with parades and pageantry. For the last 45 years, San Francisco has been celebrating "equality without exception" and does it like no other city in the world. It's all about love, acceptance and just being yourself. How can any of that be any less than fabulous?!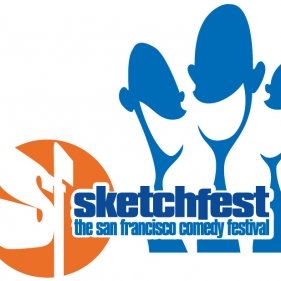 SF Sketch Fest
429 Castro Street
The Castro
I absolutely adore live comedy and storytelling, so it's no wonder SF Sketch Fest is one of my favorite Sa Francisco things to do. It's two weeks long with performances all over different theaters and stages throughout the city. Sketch Fest draws performers from huge television shows including Saturday Night Live and The Daily Show to local/up-and-coming comedy artists. I call them artists because being able to make people laugh is truly and art form.
SFMade Week
Various
San Francisco
For an entire week in May we celebrate and showcase the businesses that call this city home, factories that manufacture right here in the city. During the week various businesses will offer discounts to entice shoppers into their stores or websites. San Franciscans are all about locally sourcing materials and foods, and making sure we take care of each other as a community first. Come by during SFMade Week and take home true SF treasures for yourself and your friends.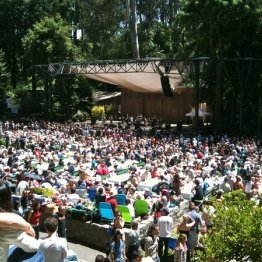 Stern Grove Festival
Entrance near Sloat Boulevard and 19th Street
Lakeside
I'm not sure if San Francisco is the first place that comes to mind when thinking summer music festivals, though I am sure this one may just change your mind. Stern Grove is about 20 minutes west of Union Square, by car, that is and one of the best kept secrets of San Francisco. The stage and surrounding area feel a little like a really nice version of one you may have performed at a drama camp that has been totally encased in trees. The grounds were purchased and donated to the city as a place for admission-free music and entertainment. This festival starts mid-June and runs for about two months.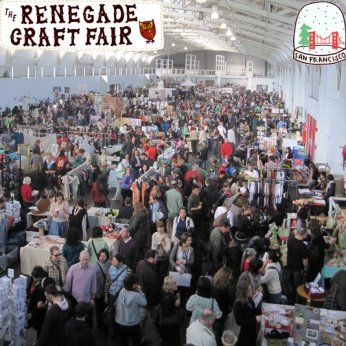 The Renegade Craft Fair
2 Marina Boulevard
Fort Mason
This fair will definitely tickle the crafter in you. It is so well-attended, they conduct two tours through San Francisco: one in July, one in November (the holiday edition). Both events are held at the Fort Mason Center's Festival Pavilion and there is no cost to attend. You can find some truly unique ready-to-give gifts or rare materials for supplies to make your own treasures.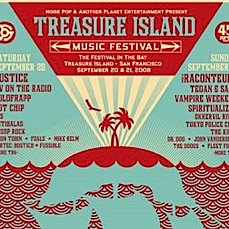 Treasure Island Music Festival
Treasure Island
Treasure Island
Typically Treasure Island is a typical sleepy residential town, but for two days in the middle of October, it hosts one of the most unique music festivals in the nation. The first day you can enjoy the sounds of electronic music and hip-hop, then the second day is mostly indie rock. Two stages each day staggered so that you can catch every act, which is a dilemma we festival goers often face. Don't bother trying to drive to the island. Buy tickets and take the shuttle from the Bill Graham auditorium in Civic Center. Oh, and the weather should be pretty darn nice.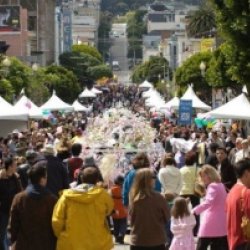 Union Street Festival
Union Street and Van Ness Avenue
Cow Hollow
For two days in early June, six blocks of Union Street in Cow Hollow become their own mini world. Each block is themed touching on pretty much every aspect of lifestyle: Fashion World, Culinary World, Tech World, just to name a few. Attendees can explore the various boutique shops along the street and sample food via tasting tickets. Of course there will be a beer garden and a wine pavilion.