Our San Francisco
Our favorite city destinations
Brunch & Lunch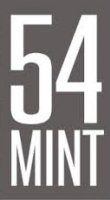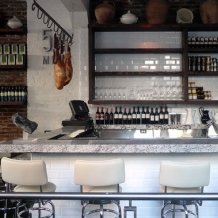 54 Mint
16 Mint Plaza
SOMA
Rustic Italian food and an inviting counter makes this a fabulous lunch spot in a very vibrant part of town. It's just a couple of blocks from Union Square, situated behind the Old Mint Building. They offer a prixe fix lunch menu (check their site for daily offerings) including fresh pasta. There is nothing like fresh pasta for lunch. Bravo!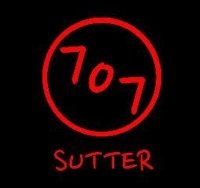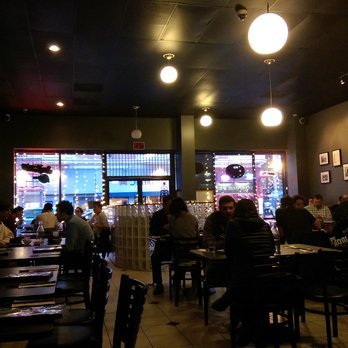 707 Sutter
707 Sutter Street
Lower Nob Hill
Nothing too frilly about this place. Grey walls will sometimes have projections of Korean dramas, which makes the place feel really young and trendy. That's not why I go there. The food reminds me of late-night street vendors in Seoul, especially when I order the Tteok-Bok-Ki (spicy rice cakes), Soon Dae Bok Um (blood sausage) and Soon Doo Bu (tofu soup).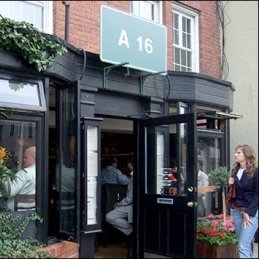 A16
2355 Chestnut Street
Marina
Rustic Italian is what you'll find here. The salads are hearty and even the purist will agree that this is one of the best places for pizza this side of the boot. It's a great place to unwind and after going down the crooked street of Lombard. Take a car from Union Square and get your pizza fix done right!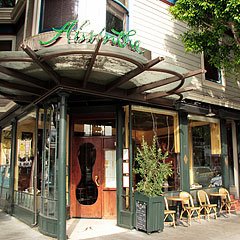 Absinthe Brasserie & Bar
398 Hayes Street
Hayes Valley
Absinthe is within blocks of the Performing Arts Center and great place to grab a meal before a concert or show. During opera season, they offer a prix fixe menu complete with a dessert to go (usually macarons!). The menu does change with the seasons, so their delicious Spanish Octopus salad may not be there forever.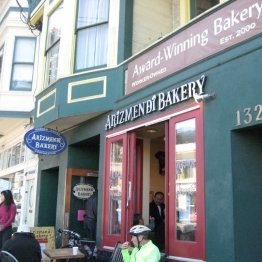 Arizmendi Bakery
1331 9th Avenue
Inner Sunset
Worked owned since 2000, this bakery and pizza cooperative is one of the best in town. The menu is so San Francisco littered with vegan and gluten-free options. Gluten-free Blueberry Scones and Brownies for those gluten-sensitive folks that probably have not enjoyed either in some time. Eat baked goods to your gluten-sensitive heart's content!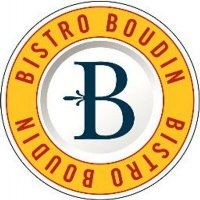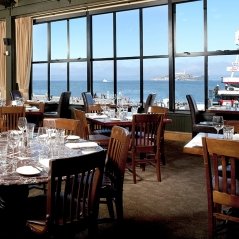 Bistro Boudin
160 Jefferson Street
The Wharf
Sourdough bread and bay views are two very distinctly San Francisco elements. A visit to this beautiful city would not be complete without a clam chowder bread bowl and you really should have one by the water. Plan your next event in their private dining room on the waterfront , which can hold up to 30 guests and you can even include a trip to the adjacent museum. People will be talking about your event for weeks!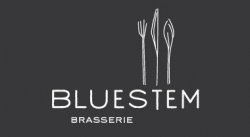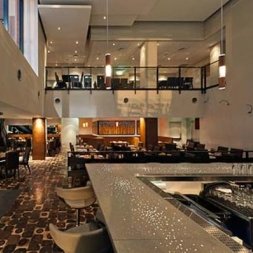 Bluestem Brasserie
One Yerba Buena
SOMA
Lunch or dinner, you will not be disappointed. But this is a great semi-fancy lunch place when you need a break from the typical salad and sandwich combo. I mean, they do have those there. It's just that they come with Hand Pulled Duck Confit (salad) and Lamb Meatballs. Can't really get those at your sandwich stand. Again, you will want to make a reservation as the seats in this sizable place fill up pretty fast.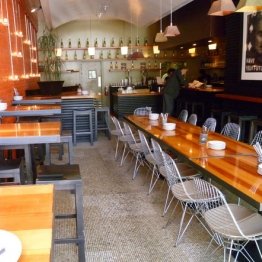 Bocadillos
710 Montgomery Street
Financial District
Tapas on communal tables at Bocadillos in the Financial District make for great conversations and, even, causal meetings. Try a bocadillo for lunch (you get to choose two options) and go back for tapas at dinner. Beef Tartare and Charred Sweet Corn make a great pairing, don't forget to add a nice Spanish wine.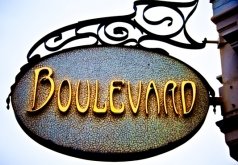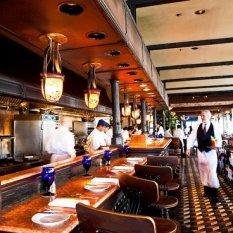 Boulevard
1 Mission Street
The Embarcadero
Where Mission Street starts sits this French-influenced American cuisine dining experience. I say experience because as you walk in you can feel the history of the building that was saved from fire in the earthquake laced with what feels like a scene out of Moulin Rouge. Just minutes from the Financial District and downtown, it's a lively spot for a lunch meeting.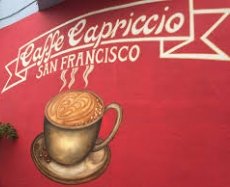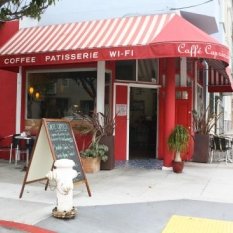 Caffe Capriccio
2200 Mason Street
North Beach
This North Beach caffe is home of the best macchiato in town, like the real kind, not the one that comes in a 12-ounce cup. The staff is super friendly, even at opening hour and are totally cool with you camping out for a morning email check on the laptop or an afternoon novel-reading break. Try the Caprese salad for lunch. But you must meet your macchiato craving by 3pm as that is when they close for the day.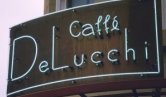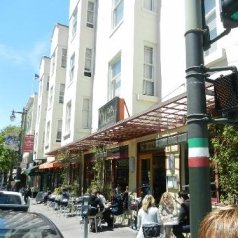 Caffe DeLucchi
500 Columbus Avenue
North Beach
Breakfast, lunch and dinner menus are all full of modern versions of classic Italian caffe offerings. The polenta with pulled pork and poached eggs are my breakfast go-to, the pulled pork practically melts in your mouth. Lunch is normally a reasonable wait, but you'll probably need to make dinner reservations especially if it's one of those rare and amazing warm summer nights in San Francisco.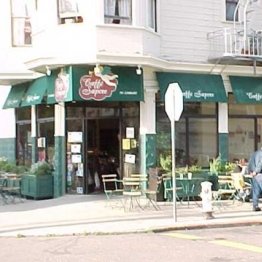 Caffe Sapore
790 Lombard Street
North Beach
Located at the intersection of Lombard and Taylor in the heart of North Beach, Caffe Sapore is a great place for your morning coffee or for a less formal meeting. The walls are covered with works from local artists and are usually available for purchase. The coffee is decent, but I make the trip for lunch: the Fred salad, substitute chicken with smoked salmon, you won't regret it.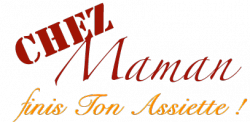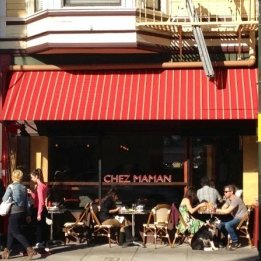 Chez Maman Potrero
1453 18th Street
Potrero Hill
This place feels like it was cut out of a Paris bistro and pasted into a San Francisco neighborhood. The one in Potrero Hill is on 18th Street, just about three miles from Union Square. The Croque Madame is a great breakfast choice, as is the Nicosia Salad is for lunch. A great alternative when you'd rather brunch than stand in line.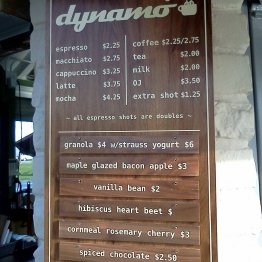 Dynamo Donut & Coffee
110 Yacht Road
The Marina
Ever drive two miles out of your way for a donut? You do when they are flavors like Maple Glazed Apple Bacon, Cornmeal Rosemary Cherry, and Apricot Cardamom. You also get a dozen for your workmates 'cause it's rude to just shove one into your mouth before you enter the office. There are two locations, both of which I totally go out of my way for: The Marina and The Mission.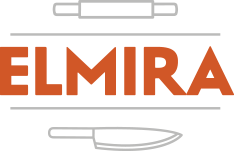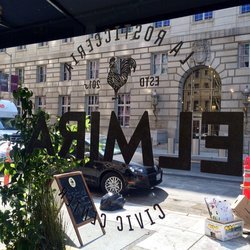 Elmira Rosticerria
154 McAllister Street
Civic Center
It takes about 10 minutes by foot from Union Square, right next to the UN Center in Civic Center. For a rosticceria, they sure have a few great veggie only options including a Roasted Eggplant sandwich that is served on soft ciabatta bread and small side salad. For your omnivores, the Crispy Pork Salad is a perfect balance of meat, greens and apple. The chicken is pretty amazing, too. It's super low key with plenty of places to sit.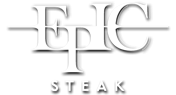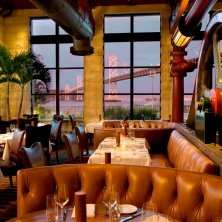 EPIC Roasthouse
369 The Embarcadero
Embarcadero
What a coveted location this place occupies, right on the water offering every table in the house spectacular views of the Bay Bridge. If you're lucky enough to get a sunset dinner reservation, you will have trouble taking your eyes off of it. Restauranteur Pat Kuleto's vision of creating a wood-burning grill and oven were realized and perfectly executed. What a spectacular place to schedule your next business meeting or celebration.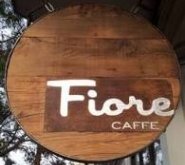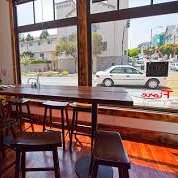 Fiore Caffe
3599 24th Street
Mission
You can find excellent Italian caffes outside of North Beach as evidenced by Fiore in the Mission. The corner of 24th Street and Guerrero is the location of this modern take on the classic. The front of the restaurant houses an espresso bar with communal table, then there is a seamless transition into a space for fine dining. Their Americano is a great alternative to drip coffee. You'll have to come back for dinner for the Linguini Allo Scolglio followed by the Salmone Al Limone.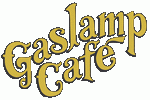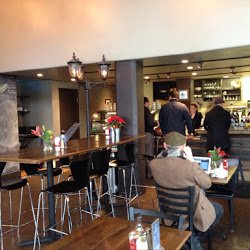 Gaslamp Cafe
1599 Howard Street
SOMA
Most of the SOMA eats are pretty casual and carry the neighborhood, local vibe. This place definitely embodies the warm, welcoming feel of familiarity. The proudly serve Blue Bottle and carry some of the best pastries this side of Market. It's a great location for a breakfast meeting or a morning coffee talk.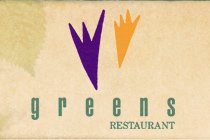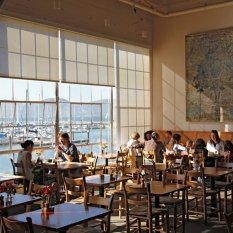 Greens Restaurant
A Fort Mason, 2 Marina Boulevard
Fort Mason
Vegetarian cuisine, for here or to go?? Stay and get a window table and observe the comings and goings of the Marina. Or take it to go and sit at a bench outside and watch the undulating waves crash against the pier. Either way you will be guaranteed to have one of the most innovative and creative vegetarian meals of your life. It makes for a great mid-day meeting place with some friends or colleagues.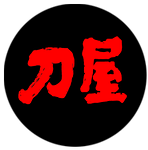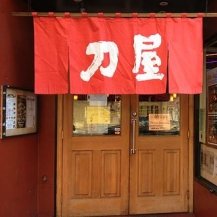 Katana-Ya
430 Geary Street
Union Square
They don't fuss with reservations here. They do focus on great ramen and sushi, though. It's the ramen that fills the line, and the sushi that will pleasantly surprise you. If you're new to ramen you don't have to eat out of a styrofoam cup, try the BBQ Pork Ramen, add Egg and Kimchi. Don't expect great service here, and know what you want, patience is not a virtue of theirs and it is totally okay.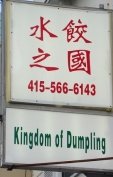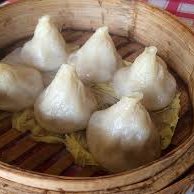 Kingdom of Dumpling
1713 Taraval Street
Richmond
This place is so aptly named. I mean, they do serve up other Chinese dishes, but that's not why you wait in line for 30 minutes on a Saturday. The homemade Pork & Shrimp Dumpling with Green Chives is why. They have vegetarian options, too. Whatever you choose, you may want to call ahead to this tiny Richmond shop as the line can wind around the block. It's hard to explain what it feels like to bite into one of these steamed delights, so do yourself a favor and got grab a dozen.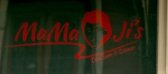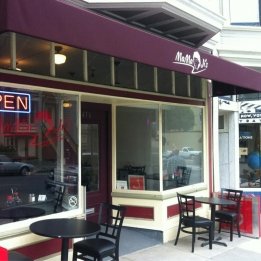 Mama Ji's
4416 18th Street
The Castro
Dim Sum is no longer just for weekends and Mama Ji's is the place if you want/need dim sum on a Wednesday afternoon. They don't just do dim sum here, they also do an amazing version of Sichuan fare. The owner, Mama Ji, hails from China and has made her home here, lucky for us, in San Francisco for good! Take the F-Car from Union Square and you'll be there in like 10 minutes!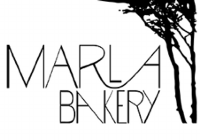 Marla Bakery
3619 Balboa Street
Richmond
This place is everything a cafe should be: warm, inviting and lots of good food! Situated outside the hustle and bustle of city life in the Outer Richmond neighborhood, this cafe is perfect for a Sunday brunch or, if you're lucky enough to be in town, for their monthly Sunday Supper. Call for reservations to either and you will not be disappointed.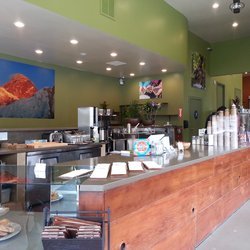 Mission Edge Cafe
5999 Mission Street
Daly City
Just on the other side of the city border in Daly City is home to this perfect little cafe. The coffee is rich and the service is superb. They don't mind if you park yourself and your laptop for a few hours (and will keep the coffee pouring!). If you find yourself needing a little something either to or from SFO, stop in and try the rotisserie chicken (their pride and joy) and the quinoa salad. It's all fresh, fresh, FRESH!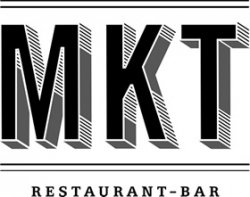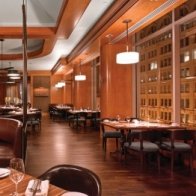 MKT at the Four Seasons
757 Market Street
Financial District
Business meetings are so much more interesting held outside of the conference room. Place your next meeting as a private dining experience and let the Four Seasons take care of everything you need. They can host semi-private parties of eight to exclusive parties of 40. With the splendid San Francisco city scape as your backdrop, especially from their Windows Private Dining Room, it's sure to ignite some interesting conversations.